COVID-19 Case Study: A Crash Course in Cancellation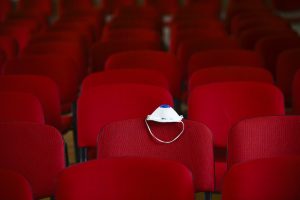 ConferenceDirect Director of Global Accounts Damian Pisanelli, like so many in the meeting business, has had his hands full this spring. However, his are perhaps just a bit fuller than most as his client, a multinational conglomerate that typically holds around 400 meetings annually around the world, found itself having to pull the plug on the 80 or so events it had planned to hold April through June this year due to the coronavirus pandemic.
While the majority of the hotels and other venues he and his team have been working with to cancel, postpone, and rebook the programs have been flexible, "seven or eight have been challenges — some of them huge challenges," he said. A major sticking point he has been running into is when the company proactively canceled the event before an official force majeure went into effect.
One example is a European cruise that the company canceled a week before the German departure point was closed. Holding the company's feet to the fire makes no sense since the force majeure closure went into effect before the cruise would have departed, so the cruise line would not have been able to hold up its end of the bargain anyway. "The cruise line is saying that, because we canceled before Germany closed, we should be on the hook for the full amount, even though people couldn't have gotten on the cruise, that we should have let people get on planes and be stuck there. It makes no sense."
A few hotels are trying to use the same tactic, saying, "You owe us because you canceled three days before the city shut down, even though you could not have held the event." One of the worst offenders is right across the street from one of the company's main offices. The meeting was a small one, and the hotel gets a lot of lucrative transient business from the company by virtue of its location. "They appear to be willing to lose all that business over a $30,000 meeting they couldn't have executed anyway," he said, adding that it is mostly the hotel owners who are playing hardball, not the sales directors or general managers.
But Pisanelli's client is holding firm. "They have taken a very bold stance to not pay cancellation fees during the pandemic time frame. They say it doesn't matter when we canceled, if you couldn't have executed the agreement between March 13 and June 1, we're not paying it. Their lawyers are firm about considering it a force majeure if the hotel could not have executed the event, regardless of when it was canceled. Our job is all about making that happen."
While it is holding the line on cancellation fees, the company is willing to work with hotels to try to help them survive through this cash-flow squeeze, he said. "For example, we worked out a deal with a hotel in Europe so they could keep the money now to keep their lights on, and if we don't rebook by next April, they will refund it then." Generally speaking, European venues have been more amenable to forgiving cancellation and attrition penalties than have those in the U.S. In the U.S., attitudes have been more brand-dependent than regional, with brands such as Hyatt being willing to waive attrition and cancellation fees if you rebook in the year for the year.
So far, he said they have been able to mitigate about 95% of the $5.2 million cancellation penalties in play, which comes to about $4.9 million. "We just have four of the 80 cancelations left to mitigate," Pisanelli said. He credits the company's strategic meeting management program for making it possible to move nimbly and quickly as the situation developed.
What's Next?
The company has a freeze on travel through May; as of now June meetings, as well as those scheduled for later in the year, are still moving forward, he said. But they may look a little different.
One thing that's already happening is "We're looking more closely at contracts we've had in place for years. We used to think of an Act of God as something that is very rare and only affects a city, not the entire world," said Pisanelli.
He also predicts that, even absent travel restrictions or stay-at-home orders, some percentage of attendees may not feel comfortable going to a meeting for personal reasons. This means that meetings in the near future will have to not just have a virtual component, but a whole virtual version of the event. Of course, holding the event on two platforms, live and virtual, will affect costs. Then there's the issue of how to accommodate social distancing at a group event, and how hotels and other venues are going to handle increased cleanliness and sanitation moving forward so people feel comfortable staying and meeting at the venue.
While the details still need to be worked out, the company is adamant about going forward with its meetings. "They're waiting out this 90-day period and planning to go forward  with their meetings this summer. They expect thing will be normal, well, normal-ish, by October when their fiscal year begins."
None of this has been easy, but going through the process in partnership with the client "has really helped to cement our relationship with the company," said Pisanelli. "That's one positive coming out of this." — Sue Pelletier
Do you have a good story to tell about your challenges and successes through this unique and difficult time? Contact Sue Pelletier at sue.pelletier@conferencedirect.com so we can share your insights with your colleagues and clients.
Free Subscription to
MeetingMentor Online
Continue
About ConferenceDirect
ConferenceDirect is a global meetings solutions company offering site selection/contract negotiation, conference management, housing & registration services, mobile app technology and strategic meetings management solutions. It provides expertise to 4,400+ associations, corporations, and sporting authorities through our 400+ global associates. www.conferencedirect.com
About MeetingMentor
MeetingMentor, is a business journal for senior meeting planners that is distributed in print and digital editions to the clients, prospects, and associates of ConferenceDirect, which handles over 13,000 worldwide meetings, conventions, and incentives annually. www.meetingmentormag.com
Design by: Loewy Design