How to Discourage Hate Group Business
Hyatt Hotels Corp. President and CEO Mark Hoplamazian announced last month that his chain would step up its efforts to avoid hosting hate groups at its 800 hotels and resorts around the world. That new policy arose after an outcry against the ACT for America conference held in September at the Hyatt Regency Crystal City in Virginia.
The 501(c)(3) organization does not position itself or its mission as advocating or practicing hatred, hostility or violence against a specific designated sector of society. However, groups including the Southern Poverty Law Center have designated it as a hate group that targets Muslims, and the legal advocacy group Muslim Advocates mounted a campaign pressuring the hotel not to host the group's meeting.
While the hotel chain initially defended its decision to host the meeting on anti-discriminatory grounds — that it would not unlawfully discriminate against groups that hold lawful meetings at the chain's hotels — an internal memo circulated after the meeting said that Hyatt would now take a different stance.
According to a statement released by a company spokesperson, "This is a complex and emotional issue, but what we've concluded is that we need to commit to a higher level of vetting such that groups using hate speech, primarily seeking to disparage or demean a particular group, are not welcome in our hotels." As of now, the details on the form this policy will take are not available.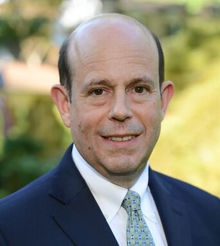 How would such an admittedly "complex and emotional" policy actually play out? MeetingMentor asked legal expert Joshua Grimes (pictured), of Grimes Law Offices in Philadelphia, for some insight.
In today's increasingly polarized society, it's likely that more hotel chains will be faced with similar dilemmas, if they haven't already. Just how difficult will it be to develop and implement a policy designed to discourage hate group meetings at a specific hotel or hotel chain?
The devil will be in the details, of course. The rub is that, while it may be extremely distasteful to host a hate group meeting, it's not illegal. Any venue that adopts this sort of policy will have to ensure that it doesn't violate any local laws against discrimination. Different communities have different laws about discrimination based on race, sex, gender, religious beliefs and other criteria, so you have to be careful. One policy may not fit across the country, or frankly, across the world.
Some venue owners or operators may not want to host any number of groups for any number of reasons. What's considered a hate group can vary by community, and those groups bring dollars to a venue. What if the local venue owner objects to having to turn away a piece of business based on this policy? I think this is going to be a challenge to implement.
Are there any precedents hotels and other meeting venues can look to for guidance in this all-too-fraught area?
It's actually not unlike some clauses that have been in meeting contracts for some time. For example, many hotel and other venue contracts I've seen say that the venue has the right to reject a group if they feel the group's meeting will violate the community's values or be disruptive to the local community. That's not new, but it does renew the need to address the issue of how to deal with this type of situation.
What would be a good place to start?
The first thing for the group to do is ensure that its meeting is described accurately in the request for proposal (RFP) and in initial meetings with the venue. It's important to make certain up front that the venue has no concerns that the meeting can be conducted safely and in accordance with the venue's policies.
It's also incumbent upon the venue to be sure its policies are as specific as possible so prospective clients will know if there could potentially be a problem that would require them to take their meeting elsewhere. For example, in contracts with venues in gaming destinations, it's common to have a privilege license clause that says that, if the venue determines that a group's event could put a privilege license (i.e., a casino license) at risk, the venue has the right to cancel the business. While venues are not likely to put any specificity on the criteria, groups should know that the venue is not going to put its casino license on the line for an event.
If the venue won't provide the specifics, how can the group protect itself?
It may not be possible to define [exactly what the venue considers a deal-breaker], but that's why, if the venue has opinions about this, it should let the group know at the RFP stage that it isn't interested in responding because that's not the type of group it wants to have. Then there's no problem. Well, at least there's less of a problem.
When clients present the outline of their meeting before they sign the contract, they can ensure that the venue doesn't have any issues with the meeting as described. Then groups should try to negotiate into the contract a clause stating that the venue has reviewed a description of the event and agrees that it won't cancel based on the privilege license clause unless there's been a material change to the event.
I believe groups that might find themselves falling under this new type of hotel policy could do something similar.
If you make full disclosures up front and have a signed contract, and then the venue announces that it's going to cancel based on its policy against holding an event such as yours, should the contract allow the venue to cancel with no damages, or should it be required to pay some sort of cancellation damages and/or help you relocate?
If your meeting hasn't changed since you signed the contract, an argument can be made that the venue can't just kick you out without redress of some kind. If the hotel is going to deny the business after having accepted it, it should expect to pay for some sort of remedy. — Sue Pelletier
Free Subscription to
MeetingMentor Online
Continue
About ConferenceDirect
ConferenceDirect is a global meetings solutions company offering site selection/contract negotiation, conference management, housing & registration services, mobile app technology and strategic meetings management solutions. It provides expertise to 4,400+ associations, corporations, and sporting authorities through our 400+ global associates. www.conferencedirect.com
About MeetingMentor
MeetingMentor, is a business journal for senior meeting planners that is distributed in print and digital editions to the clients, prospects, and associates of ConferenceDirect, which handles over 13,000 worldwide meetings, conventions, and incentives annually. www.meetingmentormag.com
Design by: Loewy Design