5 Delicious, and Deliciously Weird, F&B Trends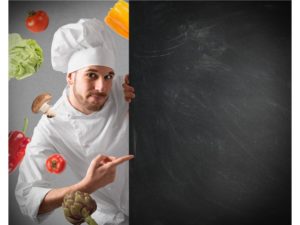 Event food and beverage (F&B) planning is always an adventure. From wrestling with F&B minimums to finding work-arounds for the ever-burgeoning special dietary requests, what meeting professional has the time to keep up with the latest in culinary trends? Fortunately, global hospitality company Benchmark has done the legwork for you. The company's executive chefs and culinary experts at its 80 hotels, resorts and restaurants around the world recently identified top dining trends for the coming year. Here are five that likely will play out on your 2019 banquet tables and reception lines.
1. Tea is the new coffee. While no one is likely to give up their soy decaf double latte anytime soon, tea is turning over a new leaf in the U.S. If you're looking to give your morning break a lift, consider adding a "tea bar" that showcases craft tea blending; for evening receptions, would your crowd be interesting in sipping a tea-based cocktail?
2. "Fake" meat proliferates as vegetarianism continues to blossom. Even meat eaters are finding themselves attracted to vegetarian options these days, and Benchmark's chefs anticipate next year's menus will be increasingly vegetable-focused. On the flip side, there may be relief coming soon for vegetarians who still retain a longing for something meaty. While it isn't readily available for the banquet table yet, look for dishes like Impossible Foods' Impossible Burger, which tastes like, well, a real burger. Other food-tech companies are using the magic ingredient, heme — a plant protein that mimics that bloody meat taste — to beef up their plant-protein dishes.
3. Meet the new meat. Also on the menu will be new cuts of steak, such as Vegas Strip Steak® (from the shoulder area), merlot cut (from the heel) and bavette (the bottom part of sirloin known as flap meat). For the adventurous audience, some planners may want to think outside the cow altogether. If veggie burgers aren't your group's thing, maybe they'd like a nice helping of crickets. Yes, crickets and other bugs, already popular menu options in many areas of the world, are low in fat, high in protein, cheap, readily available and, they say, delicious. Benchmark's culinary experts expect to see insect-based dishes landing on menus in greater numbers next year.
4. Focus on fermentation. While kombucha, a fermented tea, already is fairly well established, look for fermentation lines to expand to include kimchi, pickles, sauerkraut, tempeh, kefir, carrots and even cream, to take advantage of the prevailing probiotic trend.
5. Welcome, weeds! Kale, the ubiquitous green that in recent years has proliferated on menus like a field of dandelions, now may be replaced by … dandelions. Dandelion greens, that is, along with other wild plants such as sorrel and amaranth. Look for chefs to substitute more exotic ingredients for other staples as well, said Benchmark's experts. For example, lemon and lime may be swapped out for citron, kumquat and shaddock, while honey and agave will give way to sweeteners derived from carrots, sweet potatoes, golden beets and butternut squash. — Sue Pelletier
Free Subscription to
MeetingMentor Online
Continue
About ConferenceDirect
ConferenceDirect is a global meetings solutions company offering site selection/contract negotiation, conference management, housing & registration services, mobile app technology and strategic meetings management solutions. It provides expertise to 4,400+ associations, corporations, and sporting authorities through our 400+ global associates. www.conferencedirect.com
About MeetingMentor
MeetingMentor, is a business journal for senior meeting planners that is distributed in print and digital editions to the clients, prospects, and associates of ConferenceDirect, which handles over 13,000 worldwide meetings, conventions, and incentives annually. www.meetingmentormag.com
Design by: Loewy Design