Meetings Industry to FTC: Stop Event Fraud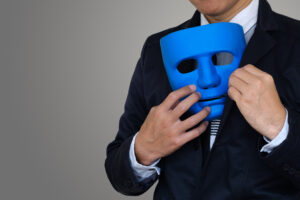 The meetings industry had a lot to say about scammers posing as event organizers to defraud attendees and exhibitors at an informal Federal Trade Commission hearing last week. Spoiler alert: It needs to stop. Now.
The rest of the world may have paused when COVID hit, but the scammers just got scammier. Especially when it comes to event impersonation fraud, which is growing to alarming levels lately. The bigger the show, the more scammers it seems to attract. Among those hard hit in the past year are the Consumer Technology Association, which owns and produces CES, the National Association of Broadcasters and the American Apparel & Footwear Association. One NAB exhibitor received 50 impersonator solicitations, which they said were "overwhelming and hard to manage."
How do they scam event organizers? Let us count just a few of the ways.
• Some event impersonation fraudsters sell fake or nonexistent discounted badges to unsuspecting attendees.
• Others pretend the be the event organizer's official housing bureau, offering to book hotel rooms on a very official-looking, very fake website. The rooms, which definitely are not in the official event block, may not even exist, much to the chagrin of the poor attendee or exhibitor who comes to town only to find their deposits to have disappeared along with their booking.
• Still others snag copyrighted event names, logos and fake email signatures to pose as the event organizer, luring in unsuspecting buyers for event attendee lists.
• And then there are those who just spoof event organizers to gain a mark's trust and open the virtual door to a phishing attack.
So when the Federal Trade Commission (FTC) proposed a new rule last fall to combat these business impersonation scams, event organizers were beyond happy with the idea. The proposed rule "would codify the well-understood principle that impersonation scams violate the FTC Act, as do those who provide impersonators with the means to harm consumers. The proposed rule would allow the Commission to recover money from, or seek civil penalties against, scammers who harm consumers in violation of the rule," said the FTC on announcing the proposed rule. The commission added that reports of these types of fraud rose sharply at the beginning of the pandemic, with more than 2.5 million instances being reported just between the beginning of 2017 through the middle of 2022.
The total cost to consumers just from reported cases last year totaled a cool $2.6 billion, about double from just one year earlier. How much of the total business impersonation cases derives from the events industry segment is unclear, as is how much of that industry's scams were included in the officially reported tally. But it is significant.
That's why 235 event organizers joined forces in March to write a letter to the FTC in support of the proposed rule, which was the subject of a virtual informal hearing. Among those testifying at the hearing, which was livestreamed May 4 on ftc.gov, were CES organizer CTA, the Exhibitions & Conferences Alliance, and RIMS, the risk management society.
Being Heard at the FTC Hearing
At the hearing, Risk Management Society (RIMS) Chief Events & Sales Officer Stuart Ruff-Lyon said the main action event organizers can take now is to send a "cease and desist" letter. "In many cases, impersonators will simply change their email address once they receive our cease-and-desist letters…demands that they stop their activities and taking additional legal action beyond our cease-and-desist communications were proved both costly and very time prohibitive.
"The damage caused by these impersonators is real and easy to demonstrate. For example, an impersonator convinced a RIMS exhibitor to book housing for RIMS' event in Miami by sending an email that included the RIMS name and logo. When the exhibitors team arrived in Miami they discovered they had no housing. It's not only caused financial harm and significant inconvenience for the exhibitor but also caused real reputational damage for RIMS. And in this case, as in most cases, they have little recourse — their money is gone. The impersonators are virtually impossible to track down and limited judgments that have been awarded against them are difficult to enforce."
Tommy Goodwin, vice president of government affairs with the Exhibitions and Conferences Alliance (ECA) also testified at the hearing in support of the proposed FTC rule. He pointed out that these scams are particularly detrimental to the small businesses that dominate both the event organizers and their exhibitors.
"What's particularly unique about our industry is that our core we're American small businesses helping American small businesses — more than 99% of business events organizers are small businesses themselves. And 80% of the exhibitors at our exhibitions, conferences and trade shows are also small businesses.
"It's these small businesses that are the frequent targets of business impersonation fraud." Goodwin reiterated that the most common forms of business impersonation fraud in the events industry are hotel reservation scams and attendee list sale scams. "Third-party hotel brokers use deceptive practices to market either overpriced or nonexistent hotel rooms to exhibitors and attendees at our events," he added. "Instead of providing the hotel room promised, the fraudulent brokers often make off make out with the victims credit card information and will provide victims with low-quality rooms in remote locations far away from the event itself, often with high booking fees and cancellation penalties."
But the attendee list sale scams are perhaps even worse. "Event exhibitors are contacted by list brokers often daily fraudulently claiming to have and sell the events that tend to get listed before the event takes place. Scammers use the event's name and logo, and the organizer's name and others in their email signatures to create the illusion that their efforts are conducted with the approval of the event organizers." And they don't actually provide the real attendee lists, he pointed out. "Rather the scammers crawl event-related websites to harvest email addresses which they target with phishing scams designed to obtain the exhibitors' business and financial information."
As just one of the many examples he has heard of recently, Goodwin spoke of the Radiological Society of North America (RSNA), which last year gathered more than 50,000 attendees and 700 exhibitors from around the world to its Chicago show. RSNA was alerted to no fewer than 36 fraudulent sites that were illegally advertising housing, registration or attendee list-selling services for its 2023 annual meeting, he said.
CTA Vice President of Regulatory Affairs J. David Grossman also didn't mince his words at the hearing. "Impersonation fraud is personal for CTA," he said. "In 2021 and 2022, our customers reported at least 60 different instances of fraudulent email solicitations related to CES with 10 additional reports coming in the month leading up to this year's show. Many of these emails purport to be selling CTA's attendee lists, which CTA does not sell or otherwise make publicly available. The fraudulent emails often use either the CES logo or other CTA or CES branding and attempt to deceive our customers.
"Fraudsters have also attempted to commit CS exhibit space fraud, victimizing startups seeking to showcase their products," he said. "In one case, a bad actor impersonated a CTA employee to bill thousands of dollars from a potential CES exhibitor in exchange for nonexistent booth space. CTA also sees multiple instances of website domain scams each year." While cease-and-desist letters are heeded by legitimate businesses, fraudsters just ignore them, he said.
Other currently available mitigations also aren't terribly effective, he said. "CTA also routinely files trademark infringement claims with the relevant domain registrar. However, we are not always able to pursue an informal trademark infringement claim without also filing a formal complaint in a court of competent jurisdiction. Many of our customers have shared their own stories of how impersonation scams harm their brand and reputation leading to significant consumer confusion and economic losses."
While Grossman said CTA supports the proposed rule targeting business and government imposters, and is encouraged by the inclusion of non-profit organizations in the proposed definition of "business." However, he added, "We are concerned that the proposed rule does not explicitly include a knowledge requirement and could be misinterpreted to impose strict liability on a platform that unwittingly passes along another entity's false claims to third parties that then deceive consumers…CTA encourages the FTC to make clear that the proposed rule only applies to entities that have knowledge or that consciously avoid knowing that they're making representations being used to commit impersonation fraud under sections 460 1.2 or 460 1.3."
Nicole Bowman, MBA, CEM, vice president of marketing and communications for the International Association of Exhibitions and Events (IAEE) and Executive Director of Exhibitions Mean Business reiterated the points made by previous speakers as to the extent of the impersonation problem for event organizers, as well as their "tens of millions of professional attendees and exhibitors who are victims of fake websites, phone calls and email outreach." She added, "This crime has been occurring for decades and will not stop until there are true consequences for perpetrators.
ASAE President and CEO Michelle Mason, FASAE, CAE, also testified in support of the FTC's proposed rule to prohibit the impersonation of businesses, including nonprofits, and government, to limit fraudsters' ability to reputationally and economically damage the associations ASAE represents. This impersonation fraud "damages valuable revenue streams, tarnishes brand reputations and violates innocent consumers." It also, she added, "creates skepticism and suspicion among our memberships" who wonder if the host organization is violating their privacy by sharing membership information for a profit.
At the end of each event industry testimony, speakers reiterated what they had said in that letter sent to the FTC in March: "With millions of Americans expected to attend in-person conferences and events this year, continued impersonation scams such as those involving hotel bookings, the sale of attendee lists, and event space fraud, remain an on-going threat to the reputations of each of our organizations," the event organizers said in the letter. "We implore the Commission to proceed to adopting a final rule as soon as possible."
Has your organization been affected by event impersonation fraudsters? Share your best practices for stopping them before they do damage to your attendees, exhibitors, hotel partners, sponsors and your own reputational integrity by contacting Sue Pelletier at sue.pelletier@conferencedirect.com.
Free Subscription to
MeetingMentor Online
Continue
About ConferenceDirect
ConferenceDirect is a global meetings solutions company offering site selection/contract negotiation, conference management, housing & registration services, mobile app technology and strategic meetings management solutions. It provides expertise to 4,400+ associations, corporations, and sporting authorities through our 400+ global associates. www.conferencedirect.com
About MeetingMentor
MeetingMentor, is a business journal for senior meeting planners that is distributed in print and digital editions to the clients, prospects, and associates of ConferenceDirect, which handles over 13,000 worldwide meetings, conventions, and incentives annually. www.meetingmentormag.com
Design by: Loewy Design