ConferenceDirect Achieves Top 25 Status for 4th Year Running
For the fourth year, ConferenceDirect is among the top 25 largest meeting and incentive companies focused on the North American corporate market that are showcased in MeetingsNet's CMI 25.
"Our annual CMI 25 list includes independent meeting and incentive companies that have succeeded in a competitive and fast-changing business landscape," said Sue Hatch, content director at MeetingsNet, a leading meetings industry content producer and publisher. This year was a little different, not surprisingly, given the coronavirus pandemic that has upended business as usual, with many independent meeting management companies, like their clients, switching from in-person to virtual events. The listings are based on the previous year's performance. According to MeetingsNet, "While 2019 numbers and news may seem less relevant given the current industry shutdown, face-to-face meetings will come back—and when they do, finding a meeting partner that can bring experience and creativity to the table will be as important as ever."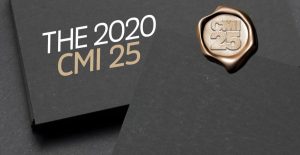 The CMI 25 list is "the first place many corporations turn to find planning companies that have the depth of experience to handle their most important events," said Hatch. "As we get back to the business of meetings, working with creative, seasoned professionals will be more important than ever to achieve the goals of an event."
The company has been included among the CMI 25 since 2016. Among the highlights of ConferenceDirect's 2020 CMI 25 listing is its new CD Caring and Connection service, which gives back to the meeting industry by raising awareness and supporting customers in key areas, such as combatting human trafficking, diversity and inclusion, sustainability, healthy catered menu planning, corporate social responsibility, and wellness.
Free Subscription to
MeetingMentor Online
Continue
About ConferenceDirect
ConferenceDirect is a global meetings solutions company offering site selection/contract negotiation, conference management, housing & registration services, mobile app technology and strategic meetings management solutions. It provides expertise to 4,400+ associations, corporations, and sporting authorities through our 400+ global associates. www.conferencedirect.com
About MeetingMentor
MeetingMentor, is a business journal for senior meeting planners that is distributed in print and digital editions to the clients, prospects, and associates of ConferenceDirect, which handles over 13,000 worldwide meetings, conventions, and incentives annually. www.meetingmentormag.com
Design by: Loewy Design