How to Protect Your Meeting in a Fluctuating Economy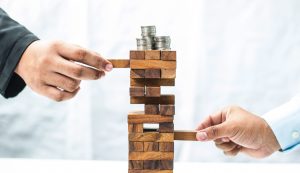 If you're booking short-term meetings over the next few months, chances are the state of the economy won't be a major factor in your negotiations. However, economic indicators in the U.S. and around the globe continue to fluctuate in such a way that some experts are predicting an economic downturn could be in our future. In the meetings business specifically, new meeting hotel supply continues at a rapid pace, possibly outstripping demand in some markets, which could lead to a softening in the meetings market.
When the last recession began in December 2007, many groups that had signed contracts before the economy faltered found themselves with artificially high room rates by the time their meetings were held. While some hotels worked with planners to bring the inflated rates in alignment with the reduced reality, you can't rely on your hotel doing that in the future if it's not spelled out in the contract. "You could get stuck with $300 a night when they're selling transient rates at $225, so your attendees aren't going to want to book in the room block," said Joshua Grimes (pictured) with Philadelphia-based meetings industry law firm Grimes Law Offices.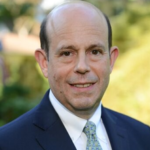 What this means, he added, is that if you're booking two or more years out, protecting your group against the potential for an economic downturn, or even a recession, should be high on your to-do list. "Understand that an economic downturn is not a force majeure event, so if you feel your meeting could be subject to cancellation or reduction in size due to economic considerations, you need to plan separately for that," he said.
Here are six ways he advises planners to prepare now so they can protect their organization's interests should an economic downturn occur.
• Build rate flexibility into your contract. Set a room rate, but also consider tying it to an objective measure, such as the Consumer Price Index or research from a source such as Smith Travel Research that's related to your meeting's destination, Grimes suggested. "This means if the room rates in the city you are meeting in go down in the time between when you signed the contract and the meeting, your room rates would also go down," he said. "Your rates also would go up if room rates go up according to those measures, but that's less likely in a softening economy." If possible, try to also build in a way to reduce your food and beverage minimums over what you agree to today should those costs also change due to a change in the overall economy, he advised.
• Add a provision stating that your negotiated rates can't exceed the transient rate at the hotel for a period of time prior to your meeting.
• Negotiate more attrition flexibility. Try to get the hotel to agree to more than the standard 10 percent to 20 percent slippage, Grimes said. Another way to go is to book a reduced block at your headquarters hotel, where you do face attrition, and also contract a small block at a satellite hotel that won't require attrition, he said. "For example, if your meeting in today's economy will require 2,500 rooms, you may want to book 2,250 in the headquarters hotel for a meeting that is two to three years out, and then book 250 in a satellite hotel without attrition. If you find that your bookings are off, you can focus your attendees into your headquarters hotel instead of the satellite where you don't have any attrition concerns," he suggested.
• Make sure that your attrition clause only requires your organization to pay attrition on lost profits for any unused rooms, not on the entire room rate. "You should do that anyway, but people tend to forget to include this," he said.
• Try to reduce both the potential damages you would owe in the event of a cancellation and the time frame in which cancellation damages would be incurred. For example, instead of agreeing to owe 70 percent of the expected revenue at the hotel a year or 18 months out, try to push the higher level of damages closer to the event. "The thought is that if something unfortunately happens in the economy that would force you to cancel the meeting, you'd owe less in damages."
• Use the softening market to push for higher commissions. As properties begin to compete more for group business, why not ask for higher percentages when it comes to commissions? "There's nothing magic about 7 percent," Grimes said.
The most important thing, he added, is to be cognizant that the market may change in the next few years. "We've had a very good run, and that may continue — but it also may not. And remember that competition is a planner's friend," Grimes said. "We have lots of new properties coming online, and you can leverage that to your advantage." — Sue Pelletier
Free Subscription to
MeetingMentor Online
Continue
About ConferenceDirect
ConferenceDirect is a global meetings solutions company offering site selection/contract negotiation, conference management, housing & registration services, mobile app technology and strategic meetings management solutions. It provides expertise to 4,400+ associations, corporations, and sporting authorities through our 400+ global associates. www.conferencedirect.com
About MeetingMentor
MeetingMentor, is a business journal for senior meeting planners that is distributed in print and digital editions to the clients, prospects, and associates of ConferenceDirect, which handles over 13,000 worldwide meetings, conventions, and incentives annually. www.meetingmentormag.com
Design by: Loewy Design