ConferenceDirect Solutions: Dan Herbers
Knowing Each Side's Hot Buttons
Helps Smooth Negotiation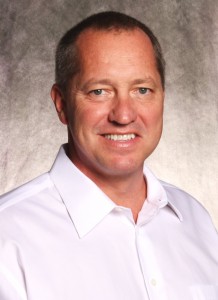 Each party to a meeting negotiation has — at that moment — a hot button, and that's the "secret sauce" Dan Herbers looks for. It might be rate, meeting space, Wi-Fi, or food and beverage. But when both sides know what is important to the other, noted the ConferenceDirect vice president of global accounts, the contracting process can go much more smoothly.
Example: One client's meeting used multiple hotels and the destination's convention center, but wasn't quite citywide size. A much larger group meeting the week prior needed some space the client was holding. "It was a huge issue for them, but switching around space didn't make a difference to us," he said. The client received financial compensation — a bonus — for allowing the change, and the city "loved it," Herbers said. In another case, a group was assigned an exhibit hall at the far end of a convention center, quite a distance from the host hotel. However, the show moving in during this client's meeting had contracted almost the entire convention center and was not using the nearest hall for anything special. So the two halls were flipped, with the other group receiving a concession from the city. "So many times, on both sides of the conversation, communication is key," Herbers said.
This communication is even more critical when markets skew one way. Today's seller's market gives hotels considerable leverage in devising creative ways to generate additional revenues. Certain pressure points call for more aggressive tactics by Herbers and his clients:
Mixing "ugly" with good. One of his clients puts on 40 smaller meetings, some of which have criteria that make them hard to book. So batching good and "ugly" meetings in the same locale makes a far more attractive option to a single property. "With economics becoming more of an issue, clients are paying greater attention to the value of multi-meeting and multi-year packaging," he cited. But three to four years are generally the farthest out meeting organizers will consider. "Everyone I deal with is still very aware of what happened in 2008," he acknowledged. "They are leery of contracting too far out."
Focus on flexibility. As the demand for meetings increases and with limited new hotel supply, it's more difficult to secure preferred dates and space. "The director of revenue management is a much more powerful position than in the past. Hotels are often offering less meeting space now than in past years for similar room blocks," Herbers noted. So clients have to be more flexible. Example: For the first time in 50 years, one national association is considering shifting its pattern to Sunday-Tuesday from Wednesday-Friday.
More food and beverage. Hotels are turning up the heat on F&B minimums; to satisfy these, some groups find they must keep their food events on site instead of going off-property. In those cases, "we work to attach and take credit for any 'in conjunction with' subgroups," he said.
Room options. Beyond automatic surcharges (like resort fees), more hotels are offering  upgrades at check-in for rooms that used to be run of house. To keep this from happening to attendees at one national association's meeting, Herbers said, future contracts will stipulate that the hotel cannot upsell reservations for rooms that are typically not deemed an upgrade.
Negotiating power. One client recently took over another organization and its meetings. That's when the hard benefits of working with ConferenceDirect kicked in, as Herbers was able to retain room rates, enhance concessions (1 comp room per 40 instead of per 50), obtain comp meeting space, and move cutoff from 30 to 21 days.
As meeting negotiations become ever more complex and time constraints weigh on his clients, Herbers has come to rely on some tried-and-true best practices:
1. Deep research. Herbers makes it a priority to know the hotel rates that groups meeting before, after and across the street from his group are getting. To stay apprised, he taps long-nurtured relationships with national sales organizations and convention bureaus, so that he's sure "the rates we're getting are lower or at least no higher than any others."
2. Site visits. Clients do not have to spend all day in a hotel to assess a property or convention center's "feel" and "fit," since a hotel's sleeping rooms, meeting rooms and ballrooms will likely look different four or five years down the road. He urges them to focus on how the meeting structure will work within the property.
3. Relationships. Herbers likes to meet face-to-face with as many hotel executives as possible on site for a good reason. If an issue arises later on, he can tap into the relationship that had begun during a visit. But it goes further. When hotels perform well for his clients, he is likely to return to those properties with other clients. "And if they see you on property time and time again, it helps a bit in your negotiations," he said. — Maxine Golding
Free Subscription to
MeetingMentor Online
Continue
About ConferenceDirect
ConferenceDirect is a global meetings solutions company offering site selection/contract negotiation, conference management, housing & registration services, mobile app technology and strategic meetings management solutions. It provides expertise to 4,400+ associations, corporations, and sporting authorities through our 400+ global associates. www.conferencedirect.com
About MeetingMentor
MeetingMentor, is a business journal for senior meeting planners that is distributed in print and digital editions to the clients, prospects, and associates of ConferenceDirect, which handles over 13,000 worldwide meetings, conventions, and incentives annually. www.meetingmentormag.com
Design by: Loewy Design