How to Gauge the Safety of Your Meeting Venue
By Alan Kleinfeld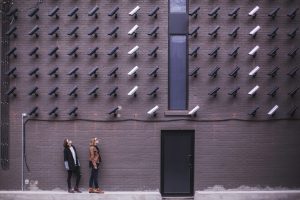 Safety is a big topic and covers a lot of different elements. The thought of it is often enough to make even the most experienced meeting planner want to change careers — how does snake charmer sound?
It involves cybersecurity, crisis communication, public relations scenarios and emergency response planning. It doesn't help that we're under a constant barrage of scary news on nearly every screen we set our eyes on, usually displaying nothing more than a few seconds of loud noise and scandalous photographs. It usually doesn't give details but just the right amount of prattle to set our nerves on edge.
There is good news, however. Our brains don't really know the difference between a real fear and a fake one, so although we think there's a lot to worry about, it's not as bad as the 24-hour news cycle makes it seem. You are far more likely to have someone at your conference suffer a medical issue, like a cardiac event,  or a minor accident, such as a trip and fall, than you are an active shooter. It's all about preventing or mitigating the most probable concerns.
That means at least one item under the safety umbrella will be a bit easier for you to prepare for: physical safety. A basic rule of meeting safety is ensuring that the space, facility or venue is free from danger and offers components and measures that keep attendees free from harm.
Planners should not only prepare for bad things that can happen; we have the power to prevent or mitigate some of them. Starting with our site selection, we can begin the process of helping to keep our attendees safer.
Here are a few simple things to do during your next hotel or venue site visit.
Ask about Safety in Your RFP
Most venues won't release their safety or emergency plans for reasons of liability and/or confidentiality, but mentioning it in your request for proposal (RFP) indicates you take safety seriously. Just a few sentences is all it takes, asking how the venue responds to emergencies and how they handle on-site incidents. 
Include Safety Staff in the Walk-Through
Planners are used to being guided around a property by sales staff, banquet folks and conference services managers. Next time, request someone from hotel security go along for the stroll. It is a great time for the venue to point out emergency exits and fire extinguishers, describe how the hotel meets local and state codes and regulations, and even talk about the venue's emergency action plans.
Ask About First Responders
As you're checking out the meeting space and the guest rooms, ask which hospital is the nearest; what police agency has jurisdiction; and where the hotel's access points are for fire trucks, ambulances and other first responders. These are areas you want to keep free of charter buses, delivery trucks and the like. Also, ask about future building and road construction, which could block easy access. First responders need to have outdoor areas where they can park their vehicles, doors that will open when they pull the handle and as few obstacles as possible to reach the person (or persons) in need.
Security and Access Points
Ask about security cameras and security staffing — how are they identified? Do they go through background checks and training? See if lighting is adequate in parking garages, outdoor function space and other places your attendees might visit after nightfall. See what parts of the venue are only accessible with keys and what areas get locked up at night.
Ask About Back of House
Although some venues might not let you have access to view back-of-house areas, it doesn't hurt to ask. Make sure they agree to keep hallways free of clutter and any items that might hinder access to an emergency exit or provide a hiding place to unauthorized people. If the food service or kitchens have to meet certain local health codes or regulations, confirm that they do, either by visual inspection or written certification.
Don't forget to include Americans with Disabilities Act (ADA) compliance in your walk-through and confirm that the venue is prepared to assist any attendees who might have special needs during an evacuation.
Knowing these tips, you just might begin to organically ask other safety questions to help make sure you've chosen a site that's both safe and secure.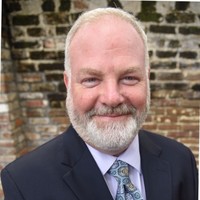 Alan Kleinfeld, MTA, CMM, CMP, LEO, has more than 25 years of experience in meeting management, combined with over 15 years in public safety, much of it simultaneously. He's a seasoned consultant, speaker, writer and educator. His safety topics have included site selection, safety overview, emergency operations and event safety. He can be reached at alan@arrivemanagement.com.
Free Subscription to
MeetingMentor Online
Continue
About ConferenceDirect
ConferenceDirect is a global meetings solutions company offering site selection/contract negotiation, conference management, housing & registration services, mobile app technology and strategic meetings management solutions. It provides expertise to 4,400+ associations, corporations, and sporting authorities through our 400+ global associates. www.conferencedirect.com
About MeetingMentor
MeetingMentor, is a business journal for senior meeting planners that is distributed in print and digital editions to the clients, prospects, and associates of ConferenceDirect, which handles over 13,000 worldwide meetings, conventions, and incentives annually. www.meetingmentormag.com
Design by: Loewy Design