ConferenceDirect Solutions
To Keep Attrition at Bay,
Act to Change Attendee Behaviors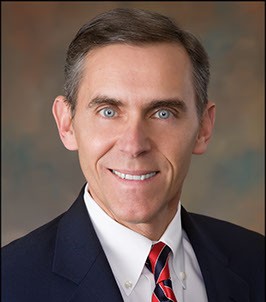 The problems that result in attrition at an association meeting can't and won't be solved overnight, Mike Taylor tells his clients. "You have to change the behavior that has been allowed to exist…or even worsen in some cases," said the ConferenceDirect vice president/team director.
With his guidance, organizations better understand how that behavior puts them at a liability. "They don't want to pay thousands of dollars to a hotel when it was the attendee or exhibitor who canceled late or dropped days," he noted.
When the reality hit home for one group, Taylor was ready. "We knew we had to try to curb behavior from members who like to make reservations and cancel at the last minute," he said. He and the client took three mitigating actions:
1. They now require attendees and exhibitors to register before booking hotel rooms.
2. They set aggressive cancellation dates. That way, participants know when they must make a firm decision far enough in advance so that hotels have the chance to resell rooms. Cancellation fees collected by the hotel are credited against any potential attrition charges.
3. They communicate well in advance with hotel partners. "By giving them good data on pick-up and wash percentages, they get a clear picture of what the group typically does and can help in a particular area," said Taylor. This information is especially critical as occupancy improves, availability gets tighter and rates increase in properties his groups are using. "Those are the realities of where we are right now in the cycle."
Prepare to do whatever is needed to correct behaviors that are damaging to the organization and their members — even publicizing why you are taking these measures.
While the above steps won't solve the problem immediately, "you must take a stand to at least minimize the impact of these behaviors," Taylor urged. "Hopefully you'll see a substantial difference after a couple of years."
It isn't easy, however, for corporations and associations to rethink their habits of working the same way all the time. For example, one corporate client would always lock in a meeting date, and then ask Taylor to select the site. Just a slight shift in the meeting's program, however, can have a big effect on the flow of hotel room bookings.
"If I'm given the flexibility of two or three dates or the ability to shift arrival by a couple of days, it could mean getting a hotel that would be a great fit for the meeting and maybe a better rate," he explained. "The client achieves the objective and saves money at the same time." Such changes can often be made without "negative impact" on the meeting.
With meetings, it all comes down to delivering value. "Organizations face a lot of competition out there," Taylor emphasized, "so you must put the best meeting product forward to continue to draw attendees and exhibitors."
Challenges, though, are looming. "Hotel availability is beginning to tighten, and we'll see more of this later this year and next as hotels raise room rates as much as they can," he cited. Still, there always will be opportunities in the short term at hotels that want to be aggressive with open dates. — Maxine Golding
Free Subscription to
MeetingMentor Online
Continue
About ConferenceDirect
ConferenceDirect is a global meetings solutions company offering site selection/contract negotiation, conference management, housing & registration services, mobile app technology and strategic meetings management solutions. It provides expertise to 4,400+ associations, corporations, and sporting authorities through our 400+ global associates. www.conferencedirect.com
About MeetingMentor
MeetingMentor, is a business journal for senior meeting planners that is distributed in print and digital editions to the clients, prospects, and associates of ConferenceDirect, which handles over 13,000 worldwide meetings, conventions, and incentives annually. www.meetingmentormag.com
Design by: Loewy Design