ConferenceDirect Solutions: Andy Anastasi
Meetings Improve When You Review,
Rethink and Revise All Along the Way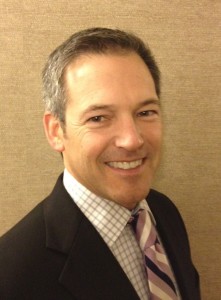 Problem-solving is a process that never ends for meetings, whose many moving parts can quickly go off the rails.
So, if there's one thing Andy Anastasi won't do for his clients, it is sit back. The vice president/team director of ConferenceDirect takes a deeply collaborative, hands-on approach to his work, especially when applying best practices around room blocks, contracts and lead times. That's probably why he's built long-lasting relationships with the organizations he services.
Room block management. Organizations that aren't in the business of managing room blocks on a daily basis are often amazed by how Anastasi can steer them clear of attrition difficulties in ways they never thought about before. He does this by carefully crunching the historic numbers and blocking to actual past pickup. The legal counsel at one of his largest clients "finds it incredible how we actualize the numbers and always come in at 90-plus percent of block," he said. A long and very solid track record gives a property confidence that the group will perform.
Example: When he started working with a national association on a future biennial convention, Anastasi suggested a complimentary review of the group's current year contracts. He noticed inconsistencies in the way room blocks were handled among the various contracted hotels in the city. A detailed trend analysis showed why the existing room blocks were likely to lead to problems. With his help, the group approached the already contracted hotels and redistributed the existing room blocks for the impending 2012 meeting. "Enabling sell-through of the blocks avoided attrition and made a huge difference for the national organization," he explained. With that in mind, and even though only 10 percent of the room block for next July's national meeting has been reserved, Anastasi noticed that more people were blocking the pre-event shoulder days than expected. "We have already approached the single contracted hotel to increase the block on those early shoulder days and thus ensure that attendees can book through the entire event," he said.
While the group's executive director couldn't mandate that its local chapters utilize ConferenceDirect for their odd-year regional meetings, he was so impressed with Anastasi's approach to contracting and room block management that he allowed ConferenceDirect to make a presentation to the regional convention coordinators. Anastasi ended up booking six of the seven regional meetings for 2015, and the local coordinators were thrilled with his assistance. "These local leaders do not work with hotels on a regular basis, so we help them tap into our knowledge base to negotiate optimum hotel contracts and concessions, and manage the blocks for their events," he said.
Contract negotiation. Simplifying this arduous process is always one of Anastasi's goals, and that's where ConferenceDirect's standardized hotel chain contracts come in. "Sometimes customers don't realize the advantages they receive from these contracts, and our knowledge of those terms also help out dramatically when we're working with independent hotel properties," he noted. The independents often present one-sided agreements, so it's important to make the contracts a win-win for both sides. Because he's been on both sides of the fence, "hotels appreciate that I am a fair negotiator who is protecting his client but also understands what is important to a hotel." And the one essential contract clause for every one of his groups is the room block audit.
Lead times. Even small groups that in the past never had to worry about booking their meetings longer than a year out are finding availability much tighter. "Even though we explore different options, boards don't want to change their dates and patterns, so they have no other choice than to book 18 to 24 months or more out," Anastasi advised. Close work with the local convention bureaus can help enormously. Example: For a long time, one client association has wanted to meet in a midwestern city, but has been unable to secure dates for a July meeting. Anastasi got the group to consider (1) committing further out, (2) a meeting date close to the July 4th weekend, and (3) use of the convention center (novel for the group) with a local hotel. This group had never considered that option for its space-intensive conference and tradeshow (with just 350 rooms on peak) until it learned how hotel rebates could be used to offset convention center costs. "In this case, the bureau and hotel worked diligently with us for some time to make the proposal happen. We appreciate that partnership," he said.
Repeat business. Many organizations tend to rebook the same hotel for their meeting with year-over-year price increases. Others feel comfortable working with just one chain. This can easily turn into complacency, which can lead to deals that don't always reflect current market conditions. Through the bid process, "we help them keep their hotel partners honest," he said, "and expand their horizons with options they hadn't considered in the past."— Maxine Golding
Free Subscription to
MeetingMentor Online
Continue
About ConferenceDirect
ConferenceDirect is a global meetings solutions company offering site selection/contract negotiation, conference management, housing & registration services, mobile app technology and strategic meetings management solutions. It provides expertise to 4,400+ associations, corporations, and sporting authorities through our 400+ global associates. www.conferencedirect.com
About MeetingMentor
MeetingMentor, is a business journal for senior meeting planners that is distributed in print and digital editions to the clients, prospects, and associates of ConferenceDirect, which handles over 13,000 worldwide meetings, conventions, and incentives annually. www.meetingmentormag.com
Design by: Loewy Design