Lodging Demand
Real Differences in Room Rates
Show Up Between and Within Markets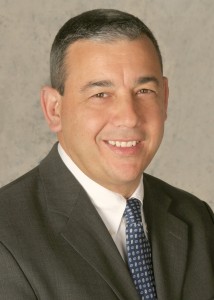 While hotel room rates are on the rise and the discounting mentality is gone, there is some good news for 2011 negotiations.
Real differences in room rates are showing up market-to-market, as well as within metropolitan area sub-markets, said Scott Berman (left), principal and U.S. industry leader, Hospitality & Leisure, PricewaterhouseCoopers (PwC). This may reflect a "decoupling" of the traditional relationship between economy and lodging demand, according to PwC's third-quarter Hospitality Directions US report. "It's unusual that the two would be so divergent, and what's really interesting is how quickly this has happened," Berman said. A slowing economy does not usually result in a robust demand for hotel rooms, which has been led by corporate travelers.
Where the economy is rebounding — the Boston-Washington corridor, for example — hotel performance is much better. At the same time, out of six sub-markets in a metro area like Miami, Berman can point to "one robust, one laggard, and everything in the middle."
Still, the numbers of both meetings and meeting room nights booked in 2011 are stronger than the previous two years, he said. Third-quarter results for the annual Index report from the Center for Exhibition Industry Research (CEIR) also marked the first positive gain in nine quarters for all four key metrics — net square feet sold, exhibiting companies, attendees, and projected revenue — tracked by the survey. And because the third quarter is historically the weakest, the real test is if the trend continues through first quarter 2011, noted CEIR president and CEO Doug Ducate.
No one should expect meetings in 2011 to match the sizzling pace set from 2006 to 2008, said Berman, as group demand has only picked up since summer.
"Those who have had the courage to book or remain on the books have had the leverage to negotiate very favorable contracts," he noted. "And hotel operators have been very sympathetic to their group clients. But that window is closing, particularly in markets with higher demand."
Overall, PwC projects 2011 hotel occupancy at 59.2 percent, with a 4.8 percent growth in average day rate (ADR), and a 7.4 percent growth in revenue per available room (RevPAR). Across the board, the luxury and upper upscale hotels segments are seeing the greatest lift from returning corporate demand. But those segments also fell most dramatically, as business travelers traded down in the short-term.
Business travel, though, is looking better for 2011. According to Deloitte's 2010 Business Traveler Survey conducted this past September, 80 percent of respondents plan to take more or the same number of business trips in 2011, up from  71 percent  projected a year ago. — Maxine Golding
Free Subscription to
MeetingMentor Online
Continue
About ConferenceDirect
ConferenceDirect is a global meetings solutions company offering site selection/contract negotiation, conference management, housing & registration services, mobile app technology and strategic meetings management solutions. It provides expertise to 4,400+ associations, corporations, and sporting authorities through our 400+ global associates. www.conferencedirect.com
About MeetingMentor
MeetingMentor, is a business journal for senior meeting planners that is distributed in print and digital editions to the clients, prospects, and associates of ConferenceDirect, which handles over 13,000 worldwide meetings, conventions, and incentives annually. www.meetingmentormag.com
Design by: Loewy Design