Cover Story
2011 Marketing Plans Embrace
Technology, Mobile Apps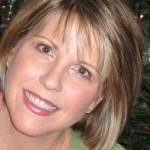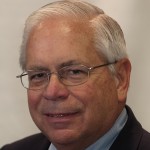 On the cusp of 2011, meeting professionals face intense pressure to move their events in new directions, especially to more fully engage with social media and mobile technology. Which tools will be most effective in keeping their attendee numbers strong and their meetings' value high?
In the coming year, Soroptimist International of the Americas is stepping up use of technology at both its annual meeting and in its marketing plan. "We can no longer count on just telling our members about a strong program and hoping they will attend," said Leigh Wintz, CAE, executive director (photo, top left).
The cause-related organization set specific strategies for social media, e-mail blasts, and the web site, segmented by market and scheduled months in advance, on site and post-event. Just five years ago, postal mailing was its primary marketing tool; today just one mailing is sent out to 1,400 clubs in 19 countries. "There are obvious savings in marketing dollars, but more staff time is needed to create videos and messages," she explained.
There's a bigger issue. "We compete for members' leisure time and personal finances," Wintz noted. "They expect a 'wow factor' when they commit the dollars and time away from work to attend our event." Like electronic voting pads, which help the organization conduct business and make general sessions more interactive.
One of the most discussed changes for 2011 among member volunteers and staff at the College & University Professional Association for Human Resources (CUPA-HR) is greater integration of technology and social media into its conference. However, engagement with these tools remains "slower than expected," said Lisa Hayden, director of conferences and meetings (photo, center left). "The profession we serve is more hesitant to embrace social media due to the lack of information controls."
So the association has created an internal "community" platform, which serves as a private area where members can openly share experiences, and where volunteers can more conveniently share resources. "My hope is the tool will eventually assist in creating pre-conference dialogues that will carry more enthusiasm and excitement into our events," Hayden said.
CUPA-HR is approaching the mobile arena by exploring how its web site can be viewed on smartphones. It's the first step toward easing into a mobile application for the conference. "We all want to make these changes," Hayden acknowledges. "But we'll take our time to determine what will fulfill members' needs, integrate with current systems, and be affordable."
The big change in 2011 for the American Railway Engineering and Maintenance-of-Way Association (AREMA) has nothing to do with technology, but everything at stake for its future. For the first time in its history, AREMA's annual conference will be part of a combined industry event that incorporates another smaller association conference and the tradeshows of three associations. Its immediate impact: AREMA will be unable to conduct its very successful exposition and will start out the year with that significant loss of net revenue.
"This is being done as a result of industry urging," explained Charles H. Emely, Ph.D., CAE, CMP, executive director/CEO (photo, bottom left). "We are hopeful that the larger combined event will draw enough additional registrants for our conference to make up for the revenue loss."
The organization has protected itself to a certain extent with a special reserve fund; this could, however, be a negative year for conference revenue. And as the largest association of the group, AREMA is the coordinating association for the event, which places a tremendous additional load on staff and operations.
For a pharmaceutical company's global meetings, the 2011 horizon couldn't be more different than the associations highlighted above. Its big change for 2011 is to select hotels that can measure, track and report on carbon footprint data — water, waste and energy — for the meetings held at their properties. These actions support the company's global reporting initiative; they will impact questions in requests for proposal and contract clauses, and possibly limit venue options. — Maxine Golding
Free Subscription to
MeetingMentor Online
Continue
About ConferenceDirect
ConferenceDirect is a global meetings solutions company offering site selection/contract negotiation, conference management, housing & registration services, mobile app technology and strategic meetings management solutions. It provides expertise to 4,400+ associations, corporations, and sporting authorities through our 400+ global associates. www.conferencedirect.com
About MeetingMentor
MeetingMentor, is a business journal for senior meeting planners that is distributed in print and digital editions to the clients, prospects, and associates of ConferenceDirect, which handles over 13,000 worldwide meetings, conventions, and incentives annually. www.meetingmentormag.com
Design by: Loewy Design