Wrangling the New Herd of Housing Challenges
By Adam Briggs
Now that we've had more than six months of face-to-face meetings coming back in a big way, it's time to take a look at the trends that are emerging when it comes to housing as planners begin to face making decisions on how to book and manage their blocks.
While most on both the planner and hotel side are happy to see in-person events on the rebound, there still are a number of challenges planners should be prepared to navigate. While they don't apply to every property, here are some of the current challenges we are seeing fairly consistently when managing events for our ConferenceDirect customers.
Staffing Levels
Staffing, both quantity of staff, as well as the experience level of staff, has been the biggest overall issue this year.
Many hotels were forced to cut their group housing department staff during the worst of the COVID-19 pandemic. While they are now bringing people back, often this role is being filled with people who lack experience, especially when it comes to understanding group business and the nuances of inventory management. We are finding response times longer than they were pre-COVID, and group housing staff often struggle with block adjustment recommendations and approvals, as well as with completing final reporting or conducting audits.
Even outside of the group housing department, staffing levels are not yet where they need to be. We're finding that staff on property are often tasked with doing too many jobs, many of which they may lack the necessary experience to be proficient in performing. While getting a timely response isn't a new challenge, it is exacerbated nowadays as these over-extended staffers lack the time to read emails or respond — and getting them on the phone is all too rare an experience.
To mitigate the impact of these challenges we recommend approaching every engagement with a plan to confirm. For example, when sending a rooming list, don't assume it is entered completely and/or correctly. Request the confirmation numbers back, and check the reservation details against your rooming list to confirm accuracy. While this will take extra time, it may save you from very uncomfortable situations when you arrive on property for your event. Outside of the housing department, it is advisable to confirm the staffing levels, services and outlet availability you will have on property over your dates in advance of your arrival. 
Inventory Challenges
As in-person events come back in force, everyone is making up for lost time. This means getting enough inventory in the right pattern has proven to be a challenge. For many of our customers, we are seeing booking pace, and the booking bell curve, actualizing differently from historical numbers. Without this history to fall back on, and with a conservative approach to block adjustments, planners are finding themselves running out of rooms. With transient demand surging exponentially, planners also are finding their rates increasing accordingly. They're also finding it tough to get shoulder night inventory, especially over a weekend, and group business is getting booked at the hotel back to back. Given these realities, it is critical planners, housing companies and group housing staff on property over-communicate pickup progress and forecasted inventory demands.
Booking Around the Block
Attendees booking around the block has always been an issue, but it is happening with far more frequency now. And they're not always going through third-party agencies and sites — they're often booking directly with the contracted hotels. Part of this challenge could be due to the staffing and inventory challenges outlined above, but we are finding this happening more than we ever did pre-COVID. This leads us to believe attendee behavior has also changed, and planners and housing managers need to adjust to these new buying behaviors. 
Walk Situations
Because booking pace is not matching history in many cases now, hotels are more likely to oversell. This causes inventory challenges, and has resulted in far more walk situations than we have seen in the past. This also has been exacerbated by shoulder demand causing conflicts with overlapping groups in the hotel. It's imperative planners and hotels are consistently and proactively communicating pickup trends, inventory availability and the potential for inventory situations. This will ensure any potential walk situations are addressed as soon as possible to avoid a negative attendee experience.
While there are no panaceas, these strategies can help as you navigate through the housing maze in today's somewhat chaotic environment:
As happy as we all are to see in-person events returning in force, we are still not out of the woods. Housing, which can be challenging even in the best of times, holds some new wrinkles these days. But with some forethought, it is possible to bring what could be room block chaos back under control.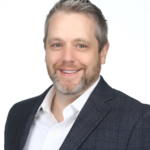 Adam Briggs is senior vice president of operations with ConferenceDirect. Reach him at adam.briggs@conferencedirect.com; (916) 235-8667.
Free Subscription to
MeetingMentor Online
Continue
About ConferenceDirect
ConferenceDirect is a global meetings solutions company offering site selection/contract negotiation, conference management, housing & registration services, mobile app technology and strategic meetings management solutions. It provides expertise to 4,400+ associations, corporations, and sporting authorities through our 400+ global associates. www.conferencedirect.com
About MeetingMentor
MeetingMentor, is a business journal for senior meeting planners that is distributed in print and digital editions to the clients, prospects, and associates of ConferenceDirect, which handles over 13,000 worldwide meetings, conventions, and incentives annually. www.meetingmentormag.com
Design by: Loewy Design