Larger Events Smash Pre-Pandemic Levels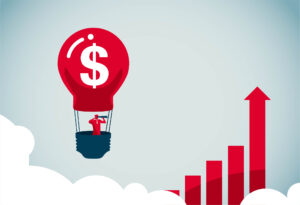 When it comes to requests for proposal and hotel group rooms, a new study finds medium and larger groups are reaching — even exceeding — 2019 levels through Q2 of this year. While the news indicates a strong rebound through the first half of 2023, the news isn't all rosy for the remainder of 2023.
The recovery of the meetings and events industry is well under way, according to the Event Industry Council (EIC) Global Events Barometer for Q2 2023. The study, a follow up to the 2023 Global Economic Significance of Business Events Study released in May, found group events, especially medium and larger meetings, enjoying a second consecutive quarter of growth in both hotel room nights and in event requests for proposal (RFPs).
RFPs submitted by event planners during the second quarter for future events increased to 91% of the number sent during the same time period in 2019, according to the report, which was conducted by the EIC in partnership with Oxford Economics and is based on data from Amadeus Hospitality, Cvent, the Global Business Travel Association (GBTA), and STR Global to monitor the group meeting and event industry's recovery post-pandemic.
Large and medium-sized events were leading the pack, coming in at 103% of Q2 2019 levels, while smaller events were still clocking in at 88% of 2019 levels. There was variation in the RFP recovery depending on geographic region as well. North America is up a whopping 116% in RFPs submitted for future events. The Middle East showed an even stronger RFP rebound, coming in at 128%. Among the hottest RFP destinations was the U.S., which showed an uptick of 118%, but the biggest winner was Mexico, whose RFP activity rose 157% over 2019 levels.
The overall recovery in group room nights booked at hotels was even stronger than that for RFPs, coming in at 98% of 2019 levels. The U.S. was right at that overall rate at 98% of 2019 levels, while other areas were booming, notably India at 140% recovery over 2019 levels, and  Thailand, which was up 138%.
But there were concerns on the part of business leaders that there still may be some headwinds before the year's end, the report found. Specifically, 36% pegged geopolitical tensions, especially in Taiwan, Korea and between Russia and NATO countries, as the top risk facing group meetings and events. Twenty-three percent cited a continued tightening in credit supply that could continue to cramp the global economy. Just over a fifth continue to worry that inflation could inhibit growth for the remainder of the year. Just 7% said climate change and a full-out global financial crisis were their top concern for the remainder of the year.
"The total GDP impact of business events would rank as the 13th largest global economy. It is vitally important for our sector and stakeholders that we continue to measure and share the industry's wide-ranging impact and leverage this forecast model to tell our best story," said EIC CEO Amy Calvert. "Trade shows, association conferences, corporate events and incentive events also produce catalytic effects. Areas such as knowledge sharing, innovation and employee engagement go well beyond direct event spending."
Free Subscription to
MeetingMentor Online
Continue
About ConferenceDirect
ConferenceDirect is a global meetings solutions company offering site selection/contract negotiation, conference management, housing & registration services, mobile app technology and strategic meetings management solutions. It provides expertise to 4,400+ associations, corporations, and sporting authorities through our 400+ global associates. www.conferencedirect.com
About MeetingMentor
MeetingMentor, is a business journal for senior meeting planners that is distributed in print and digital editions to the clients, prospects, and associates of ConferenceDirect, which handles over 13,000 worldwide meetings, conventions, and incentives annually. www.meetingmentormag.com
Design by: Loewy Design