ConferenceDirect Solutions: Marcy Hilecher
Eliminating Problems Before They Happen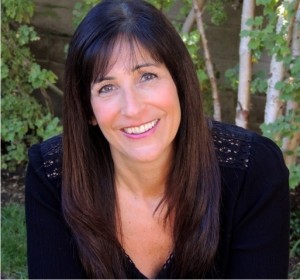 One of the most important skills Marcy Hilecher gained years ago as she planned meetings for corporate clients at Maritz Travel Company will stay with her forever: think about solutions before problems happen. It continues to stand her in good stead whether the ConferenceDirect vice president of global accounts is handling sourcing, contract negotiation, or conference management, or running meetings on site for her clients.
Some organizations may only plan a few meetings a year, so when she comes up with problem-solving ideas or solutions, they ask, "Why didn't I think of that?" Of course, "I'm planning meetings daily and can share ideas that might work as well for my for my other clients." Example: One client didn't ask registrants to sign up for sessions in advance. As a result, they had no way of knowing how many would attend each session until on-site sign-up. Proactively, Hilecher had the ballroom set up with aisles where the airwalls could be pulled; depending on the number of people in each session, she could divide the room easily and quickly without re-setting chairs.
"You have to get very creative with space issues and think outside the box," she explained — knowing where to put buffet lines and which direction they should go, or separating condiments from coffee service to help with the flow of attendees. "Some of these details can make or break a meeting because attendees remember when things don't go right."
Attrition comes under Hilecher's microscope very early on. Not only does she provide weekly pick-up reports to clients, she watches room blocks constantly and monitors hotels advertising lower rates online. It is critical for her to bring that information to her clients and take action. Example: The room block for a client conference in New Orleans is full, and the city is completely sold out. Meanwhile prospective attendees won't register unless they can secure a room. So she is taking steps to: (1) find more hotel rooms within driving distance; (2) provide transportation from there to the host hotel at no cost to attendees by incorporating that cost into their room rate; and (3) compare rooming lists with registrant list, then inform non-registrants holding rooms that they must register by a specific date or their rooms will be released back to the group room block to be available to existing registrants.
Another client issue: Market conditions have changed. No matter how well Hilecher negotiates on her clients' behalf, they are frustrated that they are no longer receiving the contract terms and space concessions they did in the past. "Some of my groups return to the same hotels and would like to get the exact same contract year after year. That is becoming more and more difficult," she acknowledged, "as sleeping room rates and fees for room rental and food and beverage keep rising."
Among her favorite best practices are these:
• Do the grunt work. When Hilecher learned that one of her groups was not filling its room block commitment, she traveled to the city where the meeting was taking place, sat down with the reservation agent and found several sub-blocks that weren't counted in the block. These smaller groups had come together to get their own master bills. After recalculating, there was no attrition situation.
• Rebooking opportunities. Hilecher's clients benefit greatly from ConferenceDirect's ability to tap into industry partnerships, as well as reach out to its 325 associates. That's what she does should a group need to cancel a meeting. "Hotels will forgive a portion or all of a cancellation fee if we can bring them replacement business and rebook the business in-brand," she said.
• Green initiatives make sense. Wearing her conference management specialist hat, Hilecher advises clients on green practices that enhance their meetings — such as taking advantage of digital signage to replace printing on foam board (which is thrown away).
• Always room for improvement. "It's important to ask the client after the event what we could have done differently," she said. Example: A medical industry association was very confident that a planned meeting in Baltimore would draw high attendance. After all, the surrounding area is loaded with hospitals, the event's core audience. Yet attendance turned out to be lower than expected. In a post-meeting review, Hilecher suggested that the client more deeply engage local talent on the planning committee the following year. "They will know how to draw much more attention and increase exposure of the event where it will be taking place," she advised. — Maxine Golding
Free Subscription to
MeetingMentor Online
Continue
About ConferenceDirect
ConferenceDirect is a global meetings solutions company offering site selection/contract negotiation, conference management, housing & registration services, mobile app technology and strategic meetings management solutions. It provides expertise to 4,400+ associations, corporations, and sporting authorities through our 400+ global associates. www.conferencedirect.com
About MeetingMentor
MeetingMentor, is a business journal for senior meeting planners that is distributed in print and digital editions to the clients, prospects, and associates of ConferenceDirect, which handles over 13,000 worldwide meetings, conventions, and incentives annually. www.meetingmentormag.com
Design by: Loewy Design