ConferenceDirect Solutions: Mike Ditter
To Keep Housing Pickup on Pace,
Make Rate Integrity Your Focus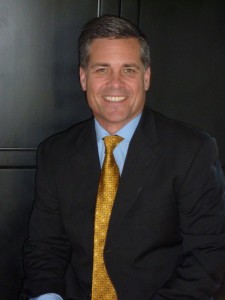 Nothing is more important to keep your housing pickup on pace than rate integrity — especially after an economy has "gone south."
It's an issue that really hit home for one association client of Mike Ditter, vice president/team director at ConferenceDirect. Many attendees stayed outside the room block at its annual conference in 2009 San Francisco; there was so much availability, "it was almost a fire sale," Ditter explained. To get this under control, the organization turned to ConferenceDirect to handle future housing registration and room block management. The goal was not only to improve the meeting's bottom line, but better meet booking requirements at future destinations.
Ditter had only a few months to influence the 2010 meeting with its 3,500 peak room nights. After researching where attendees were booking outside the block, he began to recapture rooms by assembling small blocks of 25 to 30 at periphery hotels. "Where these hotels were making rate decisions before without a block," he noted, "they could now adjust their yield in light of this new group room business." He also began to make clear to all hotels in the block how important rate protection was for this client. It would be a major barometer of success, effective immediately. And he set out to restructure the entire room block for the 2011 meeting to maximize performance, developing "extra services" for exhibitors — more rooms for them to give to attendees and first choice of hotel for their high-level corporate executives.
This was only the start. On Ditter's request, this association handed him an extensive laundry list of objectives — 30 to be exact — for future meetings. "They outlined what they wanted us to accomplish, and we prioritized the objectives, developed a game plan, and put together specific methods to quantify our value back to them," he explained.
Client goals included securing more desirable dates and an additional move-in day for future years; stabilizing catering prices at the convention center; showing hotel revenue impact of the annual event; renegotiating multi-year headquarters hotel agreement with room block, rate and meeting space reductions; and negotiating more competitive room rates, with better service and more value. During the most recent quarterly review with the association, Ditter substantiated ConferenceDirect's impact on all of these defined goals. Cost savings for future meetings exceeded $1.3 million.
These capabilities make all the difference on the corporate meeting side as well, especially with today's tight booking windows. "Constant communication with hotels helps us create efficiencies for customers," Ditter noted. "We know where availability is, we can find a venue at a good price, and we can turn business around quickly because our contracts with hotel chains have been pre-negotiated."
Ditter also is using today's market conditions to lock in more advantageous hotel pricing through longer-window contracts. A corporate customer, whose annual sales event blocks 450 rooms on peak night, usually books inside a 10-month window. Ditter asked, "Would you be willing to secure a venue further out if the contract terms gave you the flexibility to get out of the commitment at the 10-month point if sales were not where you needed them to be?" He also had to convince the hotel that it would get a good piece of business on the books, which would only be released on a "quantitatively defined hardship."
The client booked 17 months out because its risk only kicks in at 10 months, while the hotel secured an earlier booking that builds its base — a classic win for both sides. — Maxine Golding
Free Subscription to
MeetingMentor Online
Continue
About ConferenceDirect
ConferenceDirect is a global meetings solutions company offering site selection/contract negotiation, conference management, housing & registration services, mobile app technology and strategic meetings management solutions. It provides expertise to 4,400+ associations, corporations, and sporting authorities through our 400+ global associates. www.conferencedirect.com
About MeetingMentor
MeetingMentor, is a business journal for senior meeting planners that is distributed in print and digital editions to the clients, prospects, and associates of ConferenceDirect, which handles over 13,000 worldwide meetings, conventions, and incentives annually. www.meetingmentormag.com
Design by: Loewy Design