Global Events Recovery Barometer Rising Fast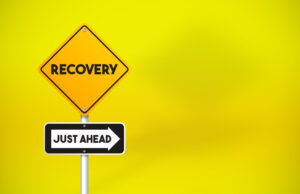 A big jump in two major indexes — business event requests for proposal (RFPs) and group hotel room nights — spell good news for the global events industry recovery.
Requests for proposal (RFPs) and group hotel room nights are both rapidly approaching 2019 levels, according to the findings of the Events Industry Council (EIC) 2022 Q2 Global Business Events Barometer. In Q2 of this year, RFP activity climbed to 81% of pre-pandemic levels, while group hotel room nights rocketed to 83% of where they were in 2019. And these results aren't isolated to any particular region, but happening in all global regions in Q2 this year, though RFP activity in particular has been highest in Central and Eastern Europe, the Middle East and North America. Hotel group room nights also were highest in North America and the Middle East, as well as in Western Europe. These results dovetail with the recently released Northstar/Cvent Meetings Industry Pulse survey, which found that the majority of planners are back to their pre-pandemic meetings programs already — and 60% say they'll surpass 2019 in the number of events they plan next year.
Not surprisingly, RFP activity for events with short lead times — those being held within the next 12 months — has recovered faster than requests for events with lead times of 12 months or more, according to the Barometer. Interestingly, RFP activity was highest for large and medium events, defined as having at least 200 room nights on peak. Domestic business travel is still outpacing international as of Q2, with domestic business travel back to 82% of pre-pandemic levels and international business trips still at just 59% of 2019 levels.
This is all good news, and there is much reason for optimism — especially since the Q2 data was collected during a time when high inflation is making all aspects of producing an event more expensive, as well as reducing potential participants' spending power and causing central banks around the world to increase interest rates. Among the top near-term risks the Barometer identified were the Ukraine war and the disruption it continues to bring to the global energy market; rapid tightening of central banks; market turmoil caused by rising inflation; and overall expectations that inflation is going to be a fact of life for the near future. All of these factors, plus some lingering reluctance to travel on individual and corporate levels, are likely contributing to the Pulse Survey's finding that attendance is still down this year compared to 2019 levels, and more than half of planners expect the same will be true of their events in 2023.
These challenges aren't going away, which means the meetings and events industry still is facing some headwinds that could slow the rate of recovery, though not stop or reverse it. For example, Europe, the U.S. and Canada all are facing the potential for recessions in the near future, though they are predicted to be both short and mild. That may be why the Barometer's longer-term forecasts, while optimistic, are cautiously so.
As EIC CEO Amy Calvert points out, "It is incredibly heartening to witness the significant momentum in the second quarter of the year. However, with rising inflation rates, the impact of the energy crisis and ongoing socio-political events, we must remain confident in our capacity and yet prepared for all possibilities, continuing to build upon the momentum and celebrating what we have achieved thus far."
The Global Business Barometer was created by Oxford Economics on behalf of EIC as part of the 2021 EIC Economic Significance Study. It uses data provided by Amadeus Hospitality, Cvent, the Global Business Travel Association and STR Global. The Events Industry Council's more than 30 member organizations represent over 103,500 individuals and 19,500 firms and properties involved in the events industry.
The report has also been supported and sponsored by several leading industry organizations, including AHLA, ASAE, Freeman, IACC, IAEE, IRF, the Los Angeles Tourism and Convention Board, MGM Resorts International, MPI, Northstar Meetings Group, NYC & Co, PCMA, RCMA, SISO, SITE and the U.S. Travel Association.
Download the Global Business Events Barometer here.
Free Subscription to
MeetingMentor Online
Continue
About ConferenceDirect
ConferenceDirect is a global meetings solutions company offering site selection/contract negotiation, conference management, housing & registration services, mobile app technology and strategic meetings management solutions. It provides expertise to 4,400+ associations, corporations, and sporting authorities through our 400+ global associates. www.conferencedirect.com
About MeetingMentor
MeetingMentor, is a business journal for senior meeting planners that is distributed in print and digital editions to the clients, prospects, and associates of ConferenceDirect, which handles over 13,000 worldwide meetings, conventions, and incentives annually. www.meetingmentormag.com
Design by: Loewy Design