Fall 2021 Top Planner Stress Factors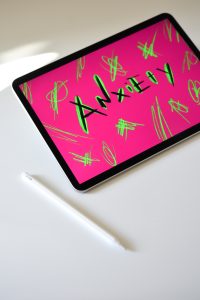 The pandemic experiences the meeting professionals who participated in a recent meetings and events focus group likely will sound familiar:
A litany of cancellations and postponements
Quick pivots to virtual
Last-minute restrictions being either imposed or lifted by the local, regional or national authority
Staff and budget cutbacks
Huge learning curves to get up to speed on the ins and outs of fully online or hybrid events
Quick needs to change venues as a convention center became a medical facility or shelter
Having to make decisions on whether or not to impose a vaccination and/or mask mandate for in-person events
Having to decide whether to go all-in on in-person for upcoming events, or add some sort of hybrid option
How to accommodate international participants who may want to attend but, as of September anyway, still were not able to enter the U.S.
Some of the participants of the discussion, held during ConferenceDirect's CDX event at the Grand Hotel in Mackinac Island, Mich., earlier this fall, were new to planning. Others had been doing it for decades. But regardless of their experience level or the specifics of the organization they plan for, none had ever dealt with something on the magnitude of the COVID-19 pandemic. And all were still working out just what the future would bring and, being planners, how to manage every detail of every possible contingency.
Developing an Uneasy Alliance with Uncertainty
Uncertainty still is in the air for many meeting professionals as we round the home stretch of 2021. While there still are concerns about sudden COVID outbreaks in the meeting's locale that could cause a cancellation or postponement, what's really vexing many right now is not knowing how many people are going to show up. Most reported their attendees were tending to wait until the last minute to register, which of course complicates every piece of the planning process. "People just won't register due to uncertainty," one person noted.
For example, one participant had a small meeting for medical professionals that was originally scheduled for earlier in the year and then rescheduled for this November, but those early birds were not signing up for the worm in any significant numbers as of September, when the focus group was held. This organization's Plan B is to record the sessions for streaming later if the on-site attendance doesn't show up as expected.
On the flip side, one participant had planned for a smaller attendance at a meeting over the summer, then was flooded with on-site registrants. With the social distanced space that was necessary at that time and locale, it got a little tight. "We were hoping for 300 people and we got 875. You just can't predict anything," that person said.
Which is particularly frustrating for meeting professionals, who like to be able to control all the variables, but COVID is still causing uncertainty in areas that lie completely outside of the planner's control. "The constant contingency planning…I am exhausted by it," said one participant.
And it can have contractual and financial repercussions, participants pointed out, as well as being a cause of stress for staff who don't know whether or not they'll be travelling — or even if they'll have a job.
"Uncertainty is the one thing our brains hate most because it is our most tense state," said one participant.
Growing Attendance
Given the ramifications of having an unpredictable head count, what strategies are planners using to get people to commit to coming to in-person events? While it doesn't necessarily help to alleviate the uncertainty factor, several said they are being very flexible with their cancellation policies. "That gives attendees confidence that they can change their minds if they need to," one person said.
If they come down with COVID and must cancel, that's one thing, but how far do you take it? "We had one person come up and say they can't take the crowd at a meeting we held in Las Vegas," said one planner. "It's hard to say, 'that's OK, you can cancel three days out without penalty' because we're counting on them for our food and beverage minimums." Another participant said their organization is allowing people to cancel without penalty up to a month out, with some exceptions for those who get COVID or have travel policy issues crop up. "But just how far do you go in making exceptions? That's something we're still discussing."
What Exactly Is a Hybrid Meeting?
"We need to define hybrid," said one participant. "We're still having this discussion on what that will look like for a meeting next month. People say virtual is the way of the future, and I think it will be a component, but what exactly will that be?" It could be two complete programs running in parallel, one online and one on site. It could be live streaming the plenaries. It could mean recording breakouts and making them available either simultaneously or spread out over days, weeks or even months.
While all agreed that online works pretty well for content-heavy educational sessions, networking and facilitating those serendipitous "hallway conversations" has been tougher to achieve. Group chats on platforms such as Zoom and the occasional virtual dance party in between sessions were a hit for some in the room. "That's what they end up remembering," said one person. Some would like to livestream key networking sessions such as the opening reception, but they are finding it to be cost-prohibitive.
One solution posed by a medical organization planner was to break the networking into the smaller sub-specialty groups they already had in place. "We have these smaller groups of 100 or 200 people get together online who speak the same language, study the same things. These sections have become the most valuable part not only of our meetings, but also of our membership. These specialty societies form their own mini-societies within the bigger society — and those are the things we are going to livestream."
There also was consensus that the in-person piece would likely be a bit different, at least for a while. Not only is attendance likely to be a bit smaller than it was pre-pandemic, but people who have been in isolation for the past two years may need a bit of adjustment as they ease back into face-to-face events. As one person pointed out, they likely will need more "white space" and down time, both to regroup on their own and to reconnect with peers and colleagues they haven't seen since 2019. You could even find your general session room a bit empty as everyone is loath to leave their hallway conversations, said one participant — they want to catch up on a personal level, but the need to share their professional experiences and learnings also has amped up considerably, especially for medical professionals. "We can't forget that it's partially social, but it's also really about content sharing," said one participant. "It's all about contextual learning."
And that's a challenge for those who have had great success with their online programs during the pandemic, especially among participants who usually don't participate fully in person. As one planner said, "How are we going to ensure we have content and conversations that are as rich for our February 2022 event as we have been providing virtually?" Particularly challenging is managing the interaction between the online and on-site attendees. One idea was to provide a virtual chat on the side during the plenary sessions to encourage those conversations that bloomed online when the in-person option wasn't possible. Several said they had success using pre-recorded sessions that included a live Q&A with the speaker during the actual session time. Another planner had great success using an emcee to manage the online audience during fully virtual conferences — and plans to use the same emcee for the virtual piece of hybrid events as well.
Poster sessions also pose a challenge in today's hybrid-event world, said participants. "It's very important for them to have the opportunity to present their work — their whole career depends on it," said a planner for a scientific organization.
Pricing Hybrid Events
When so many offered their online events for free as the pandemic took hold, it set a precedent that some worry may be difficult to overcome when they later try to institute a registration fee for the online portion of their upcoming hybrid events.
One person said her organization decided not to go the free route for the virtual piece of its upcoming annual event. Instead, they decreased the price for online attendance to 75% of the on-site fee. For that price, virtual attendees get livestreamed general sessions plus a subset of "spotlight sessions" — mini-plenaries and some concurrent sessions — and some "meet the experts" sessions to engage the online attendees. "It's cost-prohibitive to do more than that," she added. And they are being very careful in how they define the hybrid meeting. "It's one meeting, and you can attend virtually or in person. And we are clear about this is what you get in person and this is what you get virtually. We want to manage expectations by making it very clear that the virtual piece of this hybrid conference is not the same as the fully virtual conference we had last year."
But everyone is on a continuum, and some planners at the focus group weren't planning to include any hybrid or virtual piece to their next annual meeting.
Many thanks to those who participated in the Focus Group held during CDX this fall:
Brenda Frederick, Executive Director, Orthopaedic Research Society
Frank Gainer, Vice President, Meetings & Events, American Occupational Therapy Association (AOTA)
Terpse Gentile, Director of Events, National Court Reporters Association
Simki Gopaidas, Director, Meetings and Travel, American Cancer Society
Eileen Kiley, Director of Programs, Materials Research Society
Stephanie Marshall, Executive Director, Meetings and Learning Events, Achieving the Dream
Joyce Paschall, Director of Education and Engagement, American Orthopaedic Society for Sports Medicine
Free Subscription to
MeetingMentor Online
Continue
About ConferenceDirect
ConferenceDirect is a global meetings solutions company offering site selection/contract negotiation, conference management, housing & registration services, mobile app technology and strategic meetings management solutions. It provides expertise to 4,400+ associations, corporations, and sporting authorities through our 400+ global associates. www.conferencedirect.com
About MeetingMentor
MeetingMentor, is a business journal for senior meeting planners that is distributed in print and digital editions to the clients, prospects, and associates of ConferenceDirect, which handles over 13,000 worldwide meetings, conventions, and incentives annually. www.meetingmentormag.com
Design by: Loewy Design