Key Meetings Markets Heating Up, But Deals Still to Be Had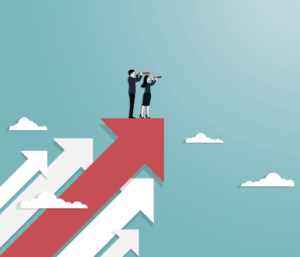 While Omicron cooled off the meetings market a tad in January, it bounced back over the next two months — and the leap from March to April showed a further 3.7% recovery, a 323% increase over the same period last year. Even better, experts anticipate the pace of recovery will accelerate during the second quarter of 2022. In the meantime, that may mean there are deals on the table for savvy meeting professionals.
These are a few of the topline results of a new report from The Knowland Group, a leading provider of data-as-a-service insights on meetings and events for hospitality. The latest update of its U.S. Meetings Recovery Forecast (MRF) and Associated Top 25 U.S. Meetings Recover Forecast (MRF25), released in late April, found that, while there was still volatility, recovery is on the upswing for several of the top 25 U.S. meeting destinations.
"Even those markets with lowered forecasts saw significant upticks in March which was almost enough to eliminate the need for a lowered forecast. The main difference in the markets where the forecast was raised is that they experienced minimal dips in January, so the February and March rebound propelled them even higher," said Kristi White, Chief Product Officer with Knowland. The MRF and MRF25 use the company's proprietary data and regression models, informed by almost 20 million global events over the past 15 years, to compare past data to evolving data trends to project industry recovery patterns. And the March-to-April results are also trending up, despite the spring holidays.
"The Easter holiday always takes a toll on meetings and events," said White. "This month was no exception but even with the holiday, there was moderate growth month over month. Additionally, for April, the market was 66% recovered compared to April of 2019. This is stronger than March recovery at 64.7%. So, while the month-over-month growth is not as high as prior months, the level of recovery to 2019 is growing."
Which Markets Are on the Move
Among the top 25 markets Knowland researches, five showed improvement in March over February of this year: Anaheim, Miami, Nashville, Tampa and Washington, D.C. Ten destinations — Boston, Denver, Detroit, Minneapolis, New York, Norfolk-Virginia Beach, Philadelphia, Phoenix, San Diego and St. Louis — didn't see the needle move much month over month. Knowland lowered the overall 2022 recovery forecast for 10 markets, including Atlanta, Chicago, Dallas, Houston, Los Angeles, Minneapolis, Oahu Island, Orlando, San Francisco and Seattle.
Knowland also predicts a full recovery for two markets before the year is out: Phoenix and Tampa. Another four markets will be above 80% recovered by the end of 2022, while an addition 16 markets will be between 50% and 80% recovered this year. Only Detroit, Oahu and Chicago are forecasted to be less than 50% recovered by the end of 2022, according to the forecast.
And things look even better as we move into 2023, with 100% or greater recovery being forecast for Phoenix, Tampa, Miami, Dallas, Nashville, Washington and Anaheim. Eight will reach 90% or better recovery, while seven will fall between 75% and 90% recovery. In another two years, 21 of the 25 markets will achieve 100% or greater recovery, according to Knowland.
What Does This Mean for Meetings?
While recovery forecasts are general moving in the right direction, another report from Deloitte suggests that this has both positive and negative connotations for group business travel over the next few years. "Over the remainder of 2022, corporate travel should grow significantly from its now-small base. Team meetings that have been postponed multiple times will finally take place. More conferences will shift back from online to in-person, and those that already have done so will likely see attendance improve. Even international trips should grow significantly, although some regions will recover faster than others," the report says.
This meshes with reports from travel technology provider Sabre, which said during a recent earnings call that companies are booking business-related trips domestically on a rate close to that of leisure travelers (as reported by leisure travel agencies) — corporate travel normally would account for about half of the total bookings Sabre processes. Transient business travel is among the factors affecting both demand and prices in the top U.S. meeting markets, especially right now as we experience a surge in pent-up demand.
Group business travel spend is projected to reach 36% of 2019 levels by midyear, and 55% by the end of 2022, according to Deloitte. However, it notes, "Business travel is at least two years from reaching its pre-pandemic spending levels, as some travel use cases are expected to spur fewer trips over the long term." While Sabre is seeing an uptick in corporate travel bookings, it also indicates that there's still a way to go before it reaches 2019 levels. For Q1 this year, Sabre's domestic corporate travel bookings still were just two-thirds of its Q1 2019 levels; overall international bookings are at just 58% of 2019 levels, and just a small percentage of that represents corporate travel.
According to a new report from American Hotel & Lodging Association and Kalibri Labs, business travel on the hotel side is projected to remain at about 75% of 2019 levels by the end of 2022. While leisure travel is coming back much faster — as are social events such as weddings — hotels still have a big hole to fill, with business travel projected to hit just $69 billion this year, compared with almost $90 billion pre-pandemic.
That said, some hotel chains are predicting a swift return of business events as we move through this year. For example, in a recent earnings call, Hilton President and CEO Christopher Nassetta said Hilton expects to make a strong rebound throughout 2022 and get back to 2019 levels by 2023.
"Our sales folks can hardly keep up with all the leads that are coming in for the second half of this year and particularly into next year," he said. Group revenue booked in the first quarter for all future periods was down just 4% from pre-pandemic levels. "I do think 2023 [group booking levels] will be back at 2019 levels."
Of course, the recovery will be quicker in some destinations than others. The overall shortfall is anticipated to be up to 50% in some of the top metro markets, including New York, San Francisco, Chicago and Washington, D.C., according to the AHLA report.
While that's not good news for the hospitality industry, at least for hotels in those markets, it could mean that this may be the time for groups that have champagne tastes and beer budgets to check out some of the destinations that once were out of reach. As ConferenceDirect CEO Brian Stevens said in a Global Meetings Industry Day discussion on Hospitality Live Today, some of those markets that once were out of reach may be affordable — at least until full recovery happens. As Stevens said, "Now is the time to book New York, Chicago, San Francisco and Seattle."
Free Subscription to
MeetingMentor Online
Continue
About ConferenceDirect
ConferenceDirect is a global meetings solutions company offering site selection/contract negotiation, conference management, housing & registration services, mobile app technology and strategic meetings management solutions. It provides expertise to 4,400+ associations, corporations, and sporting authorities through our 400+ global associates. www.conferencedirect.com
About MeetingMentor
MeetingMentor, is a business journal for senior meeting planners that is distributed in print and digital editions to the clients, prospects, and associates of ConferenceDirect, which handles over 13,000 worldwide meetings, conventions, and incentives annually. www.meetingmentormag.com
Design by: Loewy Design