ConferenceDirect Solutions: Sheri Monello Davies
Master the Details to Miss No Opportunity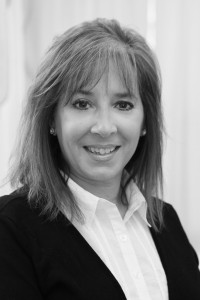 Mastery in music is all about "practice," in real estate it's all about "location," and in meetings it's all about "detail." That's the sweet spot for Sheri Monello Davies, ConferenceDirect vice president of global accounts, and it's one of the things that her clients most appreciate about her work on their behalf. Meticulous with details, she examines every aspect of their events so that no opportunity is missed. And she applies a potent mix of creative thinking developed over 23 years with Marriott and nine years with ConferenceDirect.
Finding the savings. In response to escalating guest room rates, Davies has fixed her gaze on wringing rising costs out of the contracts she negotiates. Example: One association client's board meets twice a year (always in the same destination), but the contracts were always year-to-year. So she conducted an RFP to determine the "fair market value of the business." Then, she negotiated a five-year contract with a new property that will save the 27,000-member association $126,000 and keep room rates flat until 2020. Competing hotels proposed escalating rates 10 percent per year.
A similar five-year contract for the organization's legislative conference cut $375,000 in sleeping room revenue alone. "The savings are substantial for my client," she said. And to ensure no attrition issues at that conference, she stayed in front of the room block with pace reports and audits. These are like money in the bank, since she was able to find 160 additional room nights for the year 2015.
Davies can't take a multi-year approach for a corporate client even though it likes to repeat at a specific property. That's because its business model relies on the feedback of participants before planning its seven meetings a year, with each contract valued at $100,000 to $150,000 in room revenues. Instead, she negotiates concessions to each agreement that keep the room rate flat should the group skip a year.
Going the extra mile. Many organizations don't have the staff or expertise to effectively handle all aspects of conference management, limiting their ability to grow. So Davies aims her discerning eye on all her clients' myriad needs. Example: She showed a national association account how expanded marketing could add partnership value. Tapping her graphic design and marketing resources, she threaded the group's branding throughout its legislative conference venue from start to finish — on screens, name badges and collateral, "which they love" — even introducing small pocket agendas and brochures. Not only were these effective, Davies' assistance with printing, audiovisual, transportation and food and beverage management saved $73,799 at one conference alone. She is now contracted to provide the association with conference management services through 2020.
Davies presents these cost savings to the board twice a year to show that she is always getting fair market value for their business. "With hotels able to charge higher rates, we can't go soft and not watch over every aspect" of clients' spend, she explained. "They appreciate that I treat my their money like its my own."
Improving the attendee experience. She also earns kudos for her creativity in finding ways to make attendees feel special. For example, she's worked with hotel chefs to customize ice cream cups, chocolate bars and cupcakes — and even cookies to take away — with client logos. She's also arranged for "logo-ed" food vouchers to be given to attendees staying overnight at the headquarters hotel; they can be utilized at that property's restaurants and bars.
At the same time, she makes sure to thank the hotel team personally, whether with gift cards, flowers, letters or plaudits. These go a very long way. "The folks who work behind the scenes don't get the recognition they deserve," she acknowledged. "I'll bring the chef out in front of our attendees or make sure the general manager knows how pleased I am with the service."
Working her relationships. This is where the rubber meets the road. So much gets accomplished for clients, thanks to relationships Davies has built over her many years in the business. Example: After signing a contract with a venue in New Orleans, one client discovered the dates would not work because of a conflicting event in that market. Thanks to her relationship with the property, Davies was able to make a "clean redo," rebooking the event for a year later without penalties.
With strong hotel partnerships, she also gets no pushback on room block reviews in contracts. These are very important, particularly for one client in the healthcare industry that is struggling — because of government cutbacks — to meet its numbers. It really helps to have 70 percent attrition in the contract and another 10 percent that can be cut at room block review. In the end, however, if it means going to a different location to make a "win-win," that's what she'll do. "It all comes down to being an advocate for clients, treating their business like it's yours, and paying attention to the little things," she emphasized. — Maxine Golding
Free Subscription to
MeetingMentor Online
Continue
About ConferenceDirect
ConferenceDirect is a global meetings solutions company offering site selection/contract negotiation, conference management, housing & registration services, mobile app technology and strategic meetings management solutions. It provides expertise to 4,400+ associations, corporations, and sporting authorities through our 400+ global associates. www.conferencedirect.com
About MeetingMentor
MeetingMentor, is a business journal for senior meeting planners that is distributed in print and digital editions to the clients, prospects, and associates of ConferenceDirect, which handles over 13,000 worldwide meetings, conventions, and incentives annually. www.meetingmentormag.com
Design by: Loewy Design