6 Ways to Make Sponsor Contracts More Effective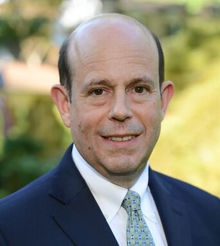 It should be a given that there's a written contract between meeting organizers and their sponsors, but what exactly should it cover? Here are some key provisions, according to meeting industry attorney Joshua Grimes, Grimes Law Offices (pictured):
• A clear statement of the benefits attached to the sponsorship, what the cost of the sponsorship is and when payments for that sponsorship are due. Even if the payment is in-kind, say a hotel provides a number of free guest rooms or a certain amount of meeting space in return for a stated benefit, put it in the contract.
• The right to substitute some benefits. It's important to also put in the contract the right of the meeting organizer to swap a different benefit of approximately equal value if the organization can't provide the agreed-to benefits due to changing circumstances.
• How proprietary information will be disclosed. Many meeting organizers offer attendee lists that include contact information as a sponsorship benefit. "The sponsor should understand that the information they're getting from attendees is proprietary and should not be given out without the group's permission. That needs to be spelled out in the contract," said Grimes. On a related note, he added that meeting organizers also need to get attendees' permission to give their information to sponsors. "That is usually part of the fine print in the meeting registration, though if the European General Data Privacy Regulation (GDPR) applies, it would have to be more specifically addressed."
• Name and logo usage. "There should be agreements about how the name and logo of both the sponsor and the meeting host will be used," he said. "Many sponsors are careful about their image and want the right to approve the use of their names and logos by the meeting group. Similarly, the group may want to be careful how their name and logo is used by the sponsor." Some sponsors may also want the right to approve how a link to their website is used in meeting materials, he added.
• Exclusivity specifics. Some sponsors may want to be the only one in their area of business to be involved in the program, which is fine — as long as you spell out in sufficient detail exactly what that means. "Often, a company will say in a sponsor agreement, 'We want category X exclusivity.' But what if that company is Amazon, which covers a huge range of product categories? Or a financial services company — that could entail banks, credit cards, loans, etc. If it's part of the agreement that none of their competitors can be sponsors, it should be specified exactly what exclusivity is expected," said Grimes.
• Indemnification. If a sponsor's name is used in conjunction with a function during the event, the sponsor should be indemnified against paying for any injuries or damages that might happen at the event. "The sponsor is giving money in exchange for publicity, and they don't want to be part of any lawsuit if someone is injured or someone doesn't perform the way they're supposed to," he said. — Sue Pelletier
Free Subscription to
MeetingMentor Online
Continue
About ConferenceDirect
ConferenceDirect is a global meetings solutions company offering site selection/contract negotiation, conference management, housing & registration services, mobile app technology and strategic meetings management solutions. It provides expertise to 4,400+ associations, corporations, and sporting authorities through our 400+ global associates. www.conferencedirect.com
About MeetingMentor
MeetingMentor, is a business journal for senior meeting planners that is distributed in print and digital editions to the clients, prospects, and associates of ConferenceDirect, which handles over 13,000 worldwide meetings, conventions, and incentives annually. www.meetingmentormag.com
Design by: Loewy Design