Yes, You Can Find a Job in Today's Depressed Market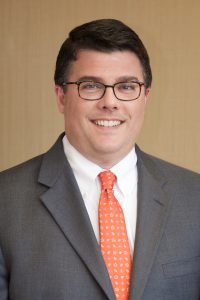 While it's difficult to say exactly how many meeting professionals have been furloughed or laid off altogether since the COVID-19 pandemic, and the ensuing blow to the U.S. economy, hit, we all know someone who has had their hours and/or pay reduced, been put on furlough, or has been laid off outright since the U.S. economy began its pandemic-induced nosedive just a few short months ago. While hopes are that the economy will rebound quickly as local, regional and state economies begin to reopen, it may be a while before the renewal hits the meetings and convention industries, and jobs come back for those who plan events.
During the virtual ConferenceDirect Annual Partners Meeting (APM) held in May, CD CEO Brian Stevens spoke with James Zaniello (pictured), president of executive search firm Vetted Solutions, to get some ideas on what the job market for meeting professionals looks like these days, and on what those who are currently out of work — and those who want to support them through this rough period — can do.
MeetingMentor recently caught up with Zaniello to learn more.
Looking to the Immediate Future
"Clearly these are challenging times for everyone in the meetings and events industry, whether you're on the planning or execution side," he said. "We do think hiring will come back in Q3 and especially in Q4, in preparation for a stronger 2021." While there likely will be some demand for high-level, short-turnaround meetings in the near term, he said it may not come back completely until later in 2021.
Whether on the sales or the planner side, employers are going to want individuals who are innovative and creative, who can work together to find solutions that work for both sides, he said. The overarching skill set will be that innovation piece, to create that compelling learning experience.
"Even though this is a challenging time to be looking for a new job, there are opportunities out there," he added. "You need to be just as vigilant today in networking and being visible as you will when the job market gets stronger. Employers want the best talent, even now."
Take this time to take stock of your skill set and, if you find some areas that could use some shoring up, find ways to fill in the gaps. Zaniello said, "I had a boss once who, when he found himself between opportunities, he would take stock of what he currently didn't know that would make him be more competitive in the marketplace. Then he'd go to an online course or community college. That way, when a potential employer would point out his lack of experience in an area,  he could say, 'You're right, I don't, but I'm taking this course and I have talked with these six individuals, and here's what I've learned and how I would apply it to the role.'" Who wouldn't hire that person?
Job-Seeking Tips for Planners
• A customer-service orientation and a customer-centric attitude is going to be critical for every future hire, whether or not they're applying for a sales position. "The key wi;;be to give customers what they want and need, and deliver it a way that they are perhaps not even anticipating," he said.
• Remember that while you may think you're a perfect fit for every job, you really aren't. Think carefully about how your actual experience and skills line up with a specific job's requirements, especially if the opening is being handled by an executive recruiter.
• Be ready and willing to talk about the metrics of your performance, your actual accomplishments, and not just the tasks you've mastered. "If your resume does not include the metrics of your performance, you are likely to be passed over in favor of someone who has painted a picture of what they have accomplished for their employer," Zaniello said. Use hard data and numbers, such as you saved $1 million or $10 million during negotiating contracts, while respecting the partner on the other side. You want to show you were successful, but also fair, he said.
• References, which have always been important, are even more vital now that so much of the recruiting process is virtual. Even if you are highly regarded, employers are triple-checking to ensure someone really is who they said they are — and those references will be asked to verify the metrics you provided on your resume.
• Don't be afraid to explore positions that sound like a great fit — except for the salary. Look at how entrepreneurial the organization is, how aware they are of the impact of COVID-19 and the economic downturn is going to be on future revenues, and what they really want in a meeting professional, be it a master logistician or a strategic partner, or something else. If their values align with yours, if everything else is right, from the culture to the geography, and the role is one in which you can shine, it's OK if the compensation is a little lower than ideal, he said.
"Do a real assessment of your financial situation. Yes, it would be great to be able to go back into the market at the same or better level as you had before, but knowing what your range is will allow you to conclude a search more quickly in this environment." Also, understand that the organization itself may change its compensation parameters as its own financial situation improves going forward.
• When it comes to contacting recruiters, it's fine to ensure an executive recruiter knows about you and has your information in the database, but recognize that they may not have an appropriate position for you at this time. While recruiters do work for employers, not job seekers, "We do care. You can ask to have a conversation if you think you have most or all of the qualifications for a position, and most recruiters would engage in that conversation because it's all about developing long-term relationships," he said.
Zaniello also said that now is a great time to reach out to colleagues who can provide a "helpful ear." Just having someone to talk with about the situation can help. If you're currently employed, be open to being a sounding board for your less fortunate colleagues and be ready to point them toward potentially helpful resources. For those on the association side, these include CEO Update, a publication that tracks CEO and association staff movement around the country; the American Society of Association Executives (ASAE) and the state societies of association executives. "I can't stress enough how critical it is to be a helpful ear right now," he said.
"Stay focused and be strong," he added. "You will land well. It may just take some time in this market." — Sue Pelletier
Free Subscription to
MeetingMentor Online
Continue
About ConferenceDirect
ConferenceDirect is a global meetings solutions company offering site selection/contract negotiation, conference management, housing & registration services, mobile app technology and strategic meetings management solutions. It provides expertise to 4,400+ associations, corporations, and sporting authorities through our 400+ global associates. www.conferencedirect.com
About MeetingMentor
MeetingMentor, is a business journal for senior meeting planners that is distributed in print and digital editions to the clients, prospects, and associates of ConferenceDirect, which handles over 13,000 worldwide meetings, conventions, and incentives annually. www.meetingmentormag.com
Design by: Loewy Design