ConferenceDirect Solutions: Kristin House
'Pre-Audit' and 'Request for Information'
Save Time and Effort Later Copy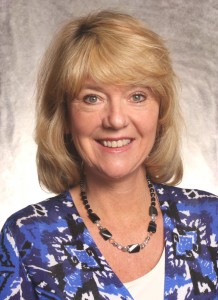 Just when you think hotel deals can't get harder to negotiate, they do. In this strong seller's market, room rates keep escalating and food-and-beverage minimums keep rising, much more rapidly than meeting professionals are used to. Kristin House, CDS, understands their mind-set. That's because the vice president/team director at ConferenceDirect has walked in their shoes as a meeting planner for high-tech trade shows in a publishing company, followed by stints at bureaus and convention center sales of citywides. "It's a challenge my customers look to me to resolve," she said. And she does so by coming up with innovative solutions.
Best practice: The room block "pre-audit." This is her newest tool for keeping the room block intact. About a week before a group arrives in a city, she will use the most up-to-date registration list and work with blocked hotels to identify attendees outside the block. This captures a fair number of rooms in advance, and "it saves time on site," she explained, when audits stipulated within the contract still take place. "Every year we find hundreds of names — as many as 800 at one customer meeting."
Some hotels, however, are beginning to push against audits, citing "privacy issues" relative to state or local laws. "We don't exchange any paper, but just read names that we promptly forget," House countered. That also addresses her clients' own privacy concerns about not handing over their attendee lists. At the same time, hotels don't want to dedicate staff time to audits, which may take hours, so they are attempting to charge a meeting group a one-time flat fee of $250 or $500 for the audit, she cited. That is a "no go" for House, who stipulates a "face-to-face audit at no cost" in ConferenceDirect's standard contract.
Best practice: Refining site selection. The ease of sending electronic requests-for-proposal has widened meeting professionals' net, but inundated hotels. To help one client and prospective venues for the meeting, House actually is limiting the details but broadening her first-pass "request for information." Example: For one group's 2019 meeting, she sent a short nine-question form to 14 cities with just the basics for dates, rates and space — and requesting the "best rates out of the gate." This will narrow to a short list of five cities that will receive a more specific and complete RFP. "I'm trying not to waste the time of CVB sales reps and global sales offices," she explained. "Our CVB partners have been thrilled. The ones who make the cut will get a full-blown proposal."
Best practice: Longer-term focus. It's tough when a citywide negotiated five years ago finds at hotel cut-off date that no more rooms can be had at the originally negotiated price. Adding to the problem is that many groups have underestimated their blocks since the Great Recession, and now they're getting more pick-up. "In some cities, overflow blocks can be more expensive than what was originally contracted," she noted. That's why House and her team closely monitor pick-up and are much more proactive farther out from customers' meetings. Example: When a group is picking up 10 to 15 percent ahead of pace four to five months out, "we'll add rooms to the block or look for overflow hotels, since rates will only go up and availability will be limited," she said. It's a "more strategic" approach in comparing pace against the history of past years.
Best practice: Logistical support. in the wake of the Great Recession, many organizations trimmed staff. At one of House's clients, a director of meetings position is not being replaced, so the senior meeting manager reports to the chief financial officer. Groups like these need considerable help on site — food and beverage planning, audiovisual support, bandwidth and Internet needs. So House is able to direct them to ConferencDirect's conference management and housing and registration services, as well as to her own team members. "They rely on us to be a one-stop shop for them, beyond site sourcing," she noted, "and to provide more creative solutions for their meetings." — Maxine Golding
Free Subscription to
MeetingMentor Online
Continue
About ConferenceDirect
ConferenceDirect is a global meetings solutions company offering site selection/contract negotiation, conference management, housing & registration services, mobile app technology and strategic meetings management solutions. It provides expertise to 4,400+ associations, corporations, and sporting authorities through our 400+ global associates. www.conferencedirect.com
About MeetingMentor
MeetingMentor, is a business journal for senior meeting planners that is distributed in print and digital editions to the clients, prospects, and associates of ConferenceDirect, which handles over 13,000 worldwide meetings, conventions, and incentives annually. www.meetingmentormag.com
Design by: Loewy Design