Cover Story
Hotels Push Hard
For Meeting Room Rental Charges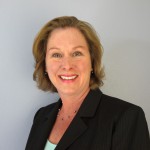 It's a seller's market, and hotels are surely smiling at PwC's recent projections for 2015: stronger group demand, average daily rate growth of 5.1 percent, revenue per available room up 6.4 percent, and occupancy scaling 64.6 percent. Knowing that the cycle can quickly change, however, hotels are pushing meeting planners hard this year on one revenue stream in particular.
"Almost every request-for-proposal I send out is coming back with meeting room rental, even when the group meets food-and-beverage minimums," said Laura Greenbaum (top photo), global account executive, ConferenceDirect, who books mainly short-term corporate meetings. When clients are already buying food in their meeting rooms, adding rental is simply "overkill," said Deborah Borak, CDS, CMM, SMMC (center photo), director of global accounts, ConferenceDirect.
Why it's happening: Certain brands in particular are telling their salespeople to charge meeting room rental out of the gate and see what the market will bear. "Hotel leadership started planting the seed last year," Borak indicated. "They were going to do things differently and start adding costs to make up for lost profits" when times were bad. Also, hotel salespeople who have F&B, meeting room rental and even audiovisual services tied to their sales goals and performance "will push more," Greenbaum noted.
"The most common reason hotels are turning down business today is because the rooms-to-space ratio isn't what hotels think it should be," maintained Marcy Hilecher, CCM (bottom photo), vice president of global accounts, ConferenceDirect. "It's a pat answer, rather than coming back with a creative solution — maybe a slightly higher room rate or changing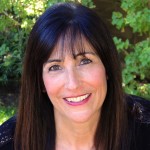 the date pattern. That's a conversation we can have. But no one is picking up the phone and calling us with an opportunity that might work for both of us."
Example: For an association client, Borak books a New York City meeting with 325 rooms on peak, 725 total rooms, a general session room and 10 breakouts, and $100,000 in F&B minimum. The competing hotels were all over the place on meeting room rental, quoting from $10,000 to $25,000 and just a few waiving the rental. "There is so much disparity," she explained, plus there's a "disconnect" between regional offices that answer an RFP as opposed to someone on property. "There are times when I send a lead to three hotels from the same chain in the same city, and their answers are all the same, tagging on the same amount of room rental. Clearly, they're not empowered to make decisions based on the program for their specific hotel," she said.
Mike Fegley, vice president Americas sales at InterContinental Hotels Group, sees this trend as just part of the market cycle. "Any new strategies on raising meeting rooms rentals are based on supply and demand," he said. "Some markets are very hot, with high demand and meeting space at a premium. You'll see prices rise. But there are many secondary and tertiary markets that are either overbuilt or still recovering that offer attractive options."
On the contrary, charging for meeting room rental has increased across the board, claimed Hilecher, as are higher F&B minimums that are difficult to reach and restricted contract concessions based on room block pick-up. "Customers don't understand all these changes, especially when we're trying to rebook a meeting that's been at the same hotel year after year," she said. One client's meeting doesn't include a lot of F&B, so the group had paid meeting room rental in the past. "I am now having to go back to that client with meeting room rental and a 15 percent increase in the sleeping room rate for next year's meeting. It's a very difficult conversation to have with the client."
What it means:
• Hotels that push too hard on meeting room rental "will fall to the bottom of the list for clients that are very open to where they will meet," said Greenbaum.
• Clients will give their business to hotels that help them with their bottom line.
• Many groups will not (and often cannot) wait while hotels search for bigger and better opportunities to fill their properties.
• ConferenceDirect associates will turn to national sales representatives to advocate for their clients, since they have a better understanding of the volume of meetings ConferenceDirect books. But that doesn't seem to help with many hotels. "Clients are starting to question the partnership or loyalty," Hilecher pointed out. "They don't feel their business is valued."
The bottom line is that charging meeting room rental is a business decision and not necessarily a bad thing, Borak acknowledged. It may force planners to rethink their meeting so it's a win-win for everybody. "But do hotels know if they're making a good decision now, by overpricing rental and losing business, and six months later it's a hot date/hot rate need period?" she asked. "We're simply asking for a fair situation for our clients." — Maxine Golding
MORE ARTICLES FROM THIS ISSUE:
Free Subscription to
MeetingMentor Online
Continue
About ConferenceDirect
ConferenceDirect is a global meetings solutions company offering site selection/contract negotiation, conference management, housing & registration services, mobile app technology and strategic meetings management solutions. It provides expertise to 4,400+ associations, corporations, and sporting authorities through our 400+ global associates. www.conferencedirect.com
About MeetingMentor
MeetingMentor, is a business journal for senior meeting planners that is distributed in print and digital editions to the clients, prospects, and associates of ConferenceDirect, which handles over 13,000 worldwide meetings, conventions, and incentives annually. www.meetingmentormag.com
Design by: Loewy Design