ConferenceDirect Solutions
Keep Unbudgeted Costs
From Spiraling Out of Control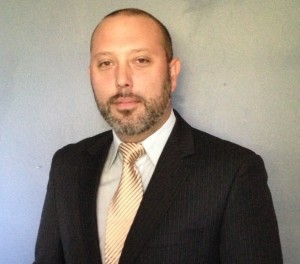 The meeting professionals with whom John Botticella works have a lot in common with their colleagues from the mid-1990s. In 1995, just 16 million people used the Internet. Three years later, that number swelled to 147 million people (and as of March 2013, 2.7 billion). The new medium fundamentally changed communication.
Fast forward 15 years, when the iPad was introduced in January 2010. Three years later, iPad and tablet usage has gone from zero to a projected 172 million in 2013, outpacing the speed of Internet adoption. And what this new device has done is completely change the negotiating landscape for meeting groups, said the director of global accounts for ConferenceDirect
"With the demand for connectivity, the cost of Internet service in guest rooms and meeting spaces has become a real issue," Botticella acknowledged. Example: When one of Botticella's clients realized it had 500 Wi-Fi users as attendees, all with multiple devices, the group had to pull from food-and-beverage and other budget lines to pay for wireless capacity in the meeting rooms.
To keep unbudgeted costs of bandwidth from spiraling out of control, he is closely advising this client and others to take the following actions:
• Renegotiate existing contracts, which did not anticipate the explosive growth in device usage among meeting attendees.
• Revise the approach to hotel negotiation on new contracts, with the focus on cost efficiencies from packaging Internet with other audiovisual services. "Associations especially do not know what their bandwidth needs are or whether attendees need continuous access," he said. So research the meeting's usage by getting that information from the previous meeting's hotel.
• Require competitive proposals from Internet providers outside of the hotel.
• Involve the hotel when Internet negotiation is with a separate, exclusive hotel provider.
This added complexity in the hotel negotiation process is coming on the heels of a return to a seller's market. With little new inventory, demand is up, and meeting groups are feeling the pressure from revenue managers on their guestrooms-to-meeting space ratio, or if their proposed meeting falls over peak business or independent travel dates. Example: One association client didn't pay in the past for meeting space rental at its training event for 300 to 400 people. When the group faced a rental charge of up to $7,000, Botticella advised packaging its 2016 annual conference (1,500 room nights) with the training meeting to get the comp meeting space.
Indeed, packaging has become one of Botticella's best tools for leveraging the entire value of his clients' meetings, and mitigate rising costs and limited space availability. Example: For a beauty products manufacturer, Botticella was contracting training meetings in Los Angeles. Working with another planner in the client's education department, he rolled additional programs for the remainder of the year into a single contract at the same property.
Two keys to effective packaging, whether for one hotel or multiple properties within a chain:
1. Maintaining the same pattern with all the meetings in a single contract. (Any differentiation in pattern will impact pricing.)
2. Getting the national sales office involved so that individual hotels understand the total revenue value of the business.
Meanwhile, meeting planners face a host of other issues — from budgeting to communication — from so many attendees in "multi-device mode." Example: The increasing use of texting by younger meeting planners enables the fast response that immediate issues need, but comes with a downside — loss of the chain or thread to show how and what decisions have been made and mutually agreed upon. Example: When a client received a communication that the hotel was sold out, she texted and then talked to the convention services manager. Botticella made sure to go back and get formal notice by e-mail that the client was not going to be responsible for paying an attrition fee. — Maxine Golding
Free Subscription to
MeetingMentor Online
Continue
About ConferenceDirect
ConferenceDirect is a global meetings solutions company offering site selection/contract negotiation, conference management, housing & registration services, mobile app technology and strategic meetings management solutions. It provides expertise to 4,400+ associations, corporations, and sporting authorities through our 400+ global associates. www.conferencedirect.com
About MeetingMentor
MeetingMentor, is a business journal for senior meeting planners that is distributed in print and digital editions to the clients, prospects, and associates of ConferenceDirect, which handles over 13,000 worldwide meetings, conventions, and incentives annually. www.meetingmentormag.com
Design by: Loewy Design