3 Effective Event Marketing Tactics You May Be Missing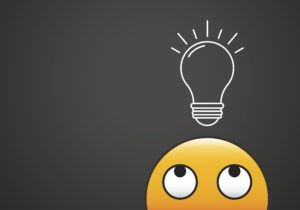 When attendance rate is the key metric for measuring the success of an event — as it was for 84 percent of the more than 1,200 North American meeting and event professionals surveyed for Eventbrite's Pulse Report: 2019 Event Industry Trends – it's no wonder that 56 percent also said their biggest challenge was new attendee acquisition. That's likely why marketing and promotion was one of the few areas where respondents expected to get more budgetary love in 2019.
But how do you know if you're spending that money wisely? In a report outlining its survey results, the event platform company detailed the three event marketing tactics respondents said they had found most effective in 2018 — and three others that it calls "the most overlooked — but effective — event promotion strategies."
The Tried-and-Trues
• Word of mouth. Sixty-three percent said this, one of the oldest tactics, was still a powerful way to reach new attendees. Perhaps even more so in today's social media–rich environment. The report suggests identifying your most ardent current fans and motivating them to talk up the event to their friends and colleagues.
• Social media marketing. Almost half were turning to social sites such as Facebook and Instagram to turn followers into attendees — and attendees into social ringleaders who will in turn promote the events via e-word of mouth. The top three social media marketing tactics, according to the Eventbrite survey, were organic social, paid Facebook/Instagram ads and video.
• Email marketing. Despite in-box fatigue, 38 percent still named email marketing among the top three most effective event marketing channels.
The May-Want-to-Tries
While many event organizers answering the survey stopped at those top three, the report mentioned three additional marketing tactics you may be overlooking:
• Search engine optimization. Noting that 89 percent of attendees use search engines to make purchasing decisions, the report recommends checking to ensure that your event website is search engine–friendly so it will pop up at the top of the list when a potential attendee searches for your keywords.
• Experiential marketing. Creating immersive, live, experiential campaigns isn't easy, but this tactic can make a big impression on potential attendees. Can you create a pop-up event to engage your attendees where they live or participate in a related event in a way that creates a memorable experience that will leave them craving more (and coming to your event to get it)?
• Direct mail. While many dismiss direct mail as ineffective or too costly (or both), the report suggests that it may be time to put direct mail back into your marketing mix now that technology is making it cheaper and easier. The report recommends dipping your toe into the direct-mail waters by sending flyers or save-the-date cards to a small segment of your list and then measuring the results to see if they merit mailing to a broader demographic.
For more on the survey results, visit Eventbrite.com. — Sue Pelletier
Free Subscription to
MeetingMentor Online
Continue
About ConferenceDirect
ConferenceDirect is a global meetings solutions company offering site selection/contract negotiation, conference management, housing & registration services, mobile app technology and strategic meetings management solutions. It provides expertise to 4,400+ associations, corporations, and sporting authorities through our 400+ global associates. www.conferencedirect.com
About MeetingMentor
MeetingMentor, is a business journal for senior meeting planners that is distributed in print and digital editions to the clients, prospects, and associates of ConferenceDirect, which handles over 13,000 worldwide meetings, conventions, and incentives annually. www.meetingmentormag.com
Design by: Loewy Design