ConferenceDirect Solutions: Brian Chisolm
Clients Look to 'Trusted Advisor'
For Deep Market Knowledge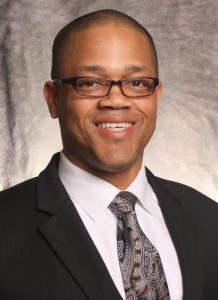 Brian Chisolm came to his role of "trusted advisor" to half a dozen clients the opposite way of most of his ConferenceDirect colleagues.
As a young graduate student parking cars at the George Washington University, the vice president of global accounts happened to meet the vice chairman of Marriott. Chisolm must have made an impression, because he was invited to visit Marriott headquarters, where he landed his first job. "By starting off at the corporate office" — instead of the usual starting job in hospitality — "I got the 'big picture: company, brand, philosophy, history," he explained.
That was the genesis of his understanding of the meeting planner's job, the nature of that role within an association or company, and how the meeting decision affects the lives of so many people. Subsequent roles as account executive in the sports and entertainment sector, strategic trainer of other associates and ultimately director of sales on property taught him about the owner-asset manager relationship and team leadership and strategy. He also gained a deep appreciation of all the hotel components: from front desk to banquet staff, housekeeping to restaurants.
He uses this knowledge to build value for his clients from every perspective. "My role is to take care of their needs." And those needs have grown considerably over the past six years. "The economy is in a different place now, with the market evolving to the hotel side," he noted. Back then, finding availability was a lot easier. Today, "a lot of groups dealing with national brands can't find availability. Looking at dates for 2015 and 2016 for one client, we're getting a lot more turndowns."
That's why it's so important for Chisolm to educate his clients about the market peaks, seasons, and off-peak patterns. Now especially, hotels are "pushing back when patterns don't fit, and this is having a huge impact on clients," he said. Example: One client always ends its meeting with a Friday night black-tie event; sponsors and attendees like to be able to get back home on weekends. But it was faced with a pattern change due to limited hotel options. "You have to stand in front of clients and explain that a change in pattern could make the meeting better," he explained. "It's a huge statement for them to make to their audience." While his client seriously considered this, in the end the group decided not to break with its typical pattern when Chisolm was able to find availability in a venue where the group had met successfully before.
More importantly, the experience convinced the client, which used to book in the year for the year, to start its searches earlier. "For the best deal, we need to get 2016 and 2017 on the books now," he told them.
Just as critical to his clients' success are the relationships with hoteliers that Chisolm has built over many years. These strong connections enable him to work out the best deals for clients. "There is nothing like old school hospitality, when you can pick up the phone and call a friend to get business done!" he said.
Another huge benefit for clients: shared information. Chisolm communicates with and learns from ConferenceDirect colleagues about destination and hotel performance, as well as his own work with different clients and their meetings. Example: For two different customers, Chisolm booked meetings to take place six months apart in the same city. Not only that, the meetings were similar in size and scope. "We were able to see how the first one ran, and make adjustments for the second one," he noted. In this case, the exhibit hall setup didn't work as well as expected, so changes were made by the second client.
"That comes back to the 'trust factor' clients have," he added. "When we make them successful, it's a big 'wow.'" — Maxine Golding
Free Subscription to
MeetingMentor Online
Continue
About ConferenceDirect
ConferenceDirect is a global meetings solutions company offering site selection/contract negotiation, conference management, housing & registration services, mobile app technology and strategic meetings management solutions. It provides expertise to 4,400+ associations, corporations, and sporting authorities through our 400+ global associates. www.conferencedirect.com
About MeetingMentor
MeetingMentor, is a business journal for senior meeting planners that is distributed in print and digital editions to the clients, prospects, and associates of ConferenceDirect, which handles over 13,000 worldwide meetings, conventions, and incentives annually. www.meetingmentormag.com
Design by: Loewy Design