Strategic Meetings Management Programs
Procurement Best Practices Demand Accountability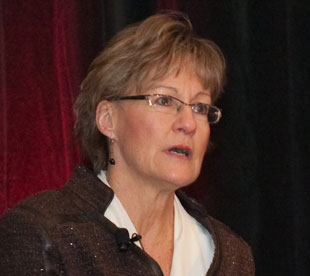 What do a wireless communications giant, a scientific equipment company and a national non-profit agency have in common? After connecting the dots between procurement and travel management, they are seeking to leverage value previously buried in their meeting spend.
Because meetings cannot be easily commoditized to deliver cost savings and mitigate risk, implementing a strategic meetings management program (SMMP) is particularly challenging, procurement professionals acknowledged at the recent Institute for Supply Management and National Business Travelers Association Summit on Travel and Meetings.
The first big hurdle they face, since meeting management is often decentralized, is data capture. Not surprisingly, when companies like the Apollo Group jump that barrier, they find "a lot of maverick spend," said Patrick Bliss, MBA, CPM, director, strategic sourcing and procurement. "You have to understand the spend data before [initiating] fact-based discussion and collaborative partnerships," noted Marc Hochman, partner, A.T. Kearney, Inc.
Best Practice: Every department must be required to register every meeting, and the data must be consistent and accurate. This action alone consolidates and categorizes data in a single place.
The second roadblock is policy. "We will never garner the results and savings we hope for [as long as] our meetings program is quasi-mandated," said Shirley Kuhloie, global category manager-meetings, Hewlett-Packard (in photo). That's why, in a few months, she expects a corporate mandate for meeting reporting and compliance by business units — just as they took direction from the executive team in curtailing unnecessary travel and meetings in 2008 and 2009.
Best Practice: To ensure buy-in, organizations need to clearly communicate to stakeholders the efficiencies and savings they'll gain with SMMP and how these align with organizational objectives. Further, by separating the functions of meeting logistics and programming from cost analytics and contract negotiation, organizations position meeting planners and procurement professionals to do what they do best.
Which brings us to the third hurdle — collaboration with colleagues and supplier partners. "What we [in procurement] hear from the meetings side is, 'All you care about is price…we care about quality,'" said Ralph Colunga, director of global travel and expense, SalesForce.com. "Yet our collaboration is extremely important." Suppliers are looking for partners to come to the table with "good data and a quid pro quo mentality," added Larry Luteran, senior vice president, group sales and industry relationships, Hilton Hotels Corporation.
Best Practice: For SMMP to succeed, procurement must learn to "speak the language" of all other business units. Then, it can align its objectives with those of meeting managers and internal customers at the highest levels…and vet prospective partners. Qualitative evaluation has to come before suppliers compete on cost. At that point, truly collaborative partnerships will deliver improved market advantages.
That value creation is just what Deloitte Services, LP, had in mind two year ago when it adopted strategic sourcing of meetings, according to Michael McMahon, CPA, chief procurement officer. With $87 million in total meeting spend (589 meetings, 113 attendees on average), the firm not only sought to leverage purchasing power, it needed to simplify and align processes, and improve efficiencies. "Disciplined sourcing" unleashed value — a more than 20 percent savings. — Maxine Golding
MORE ARTICLES FROM THIS ISSUE:
Free Subscription to
MeetingMentor Online
Continue
About ConferenceDirect
ConferenceDirect is a global meetings solutions company offering site selection/contract negotiation, conference management, housing & registration services, mobile app technology and strategic meetings management solutions. It provides expertise to 4,400+ associations, corporations, and sporting authorities through our 400+ global associates. www.conferencedirect.com
About MeetingMentor
MeetingMentor, is a business journal for senior meeting planners that is distributed in print and digital editions to the clients, prospects, and associates of ConferenceDirect, which handles over 13,000 worldwide meetings, conventions, and incentives annually. www.meetingmentormag.com
Design by: Loewy Design