ConferenceDirect Solutions: Mike Ditter
Chart Best Course of Action
With a Methodical Approach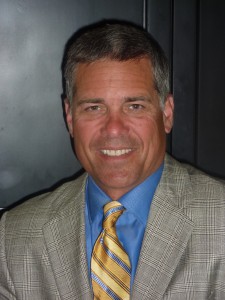 Mike Ditter, CDS, takes pride in taking a methodical approach for his corporate and association clients. The vice president/team director at ConferenceDirect works with them on citywides, airport training meetings, incentive programs — a wide-ranging portfolio that touches all the market segments within hotel brands. Drawing on the accumulated wisdom from 15 years of hotel experience, Ditter charts the best course of action in working on his clients' behalf. The result: a win-win outcome for customers and their venue partners, thanks to specific best practices he follows.
Availability and flexibility. Corporations especially are finding it extremely difficult to book short-term business at their desired destinations. Many planners are being told by their management to "make this meeting happen," but without understanding the hotel world, Ditter noted. "With occupancy high, room rates — along with airfares — are rising more dramatically at these destinations." As a result, he makes even more time to educate his customers about market trends, using empirical data on occupancy and rates. These help to show why managing room blocks on shoulder nights is particularly challenging and why "we watch the numbers closely."
Especially in tight markets, customers also have to show flexibility with their requirements — openness to pattern changes or committing farther in the future. "It's difficult to convince the corporate world to formulate their meeting plans, objectives and strategies more than a year out," Ditter acknowledged. "But customers can be convinced if we can show additional value — further concessions and rate reductions — and get them the destinations and dates they want."
In many cases, that means leveraging multiple meetings with a specific brand to secure dates and better value. Examples: One customer wanted to place one of three meetings over a year in hard-to-book San Francisco. By offering to place two other meetings in cities in less demand, Ditter was able to get a hotel brand to consider all three and negotiate better terms and conditions for the package. Rather than a year-to-year contract, an association client agreed to book its annual meeting in one city for three years, receiving 4.5 percent rate increases each year instead of what would have been 8 percent.
Sell the meeting. With hotels pushing to maximize revenues in this strong seller's market, Ditter knows he has to at least get his clients' meetings "on the playing field" for preferred hotels. One way he makes the request for proposal as attractive as possible is by demonstrating the total revenue value of that meeting from food and beverage, Wi-Fi, room service, spa, golf and ancillary services.
Save on F&B. Ditter follows a few favorite tactics in F&B negotiations. He will leverage total catering costs over multi-year meetings to obtain a guaranteed flat cap on this year's pricing. Some hotels are willing to customize specific menus based on the customer's budget at that time, and put that into the contract. Other properties will agree that if a meeting achieves a certain amount of catering spend, the group will receive a discount off the final catering bill.
Prioritize concessions. When hotels look at a piece of business, they see the direct cost of concessions. Meanwhile, clients see reducing any budget-related expense as a good thing. Since what may be great for one customer (a limo run or VIP suites) won't make the grade for another, it's critical for Ditter to help clients prioritize what improves the meeting's bottom line rather than what's "nice to have." Hotels benefit by not having to give what clients don't care about.
Additional services. Many of Ditter's customers have chosen to utilize conference management services that ConferenceDirect can provide. "It's a real value-add to have someone capable and experienced help with the pre-event planning or run the convention on site or manage the catered events and BEOs," he explained.
Talk tech. Ditter is spending much more time educating customers on bandwidth and Wi-Fi usage issues. "The key is to understand what the client's real needs are, so that the proper support systems are in place," he said. "Meeting organizers do not want to get free Wi-Fi that breaks down and creates a horrible experience that impacts the program." He is making sure to incorporate system needs into the RFP process so that he and his clients can make prudent decisions very early on.
Engage the audience. It's not just the Millennial generation that groups want to "attract, appease and retain," Ditter explained. All audience segments benefit from more engaging environments. One of his best practices is to share among his clients the format, roomset and furnishing changes they are experimenting with. Example: One client shook up the normal look and feel of its breakout with an array of high-boy tabletops and cushy chairs. "The survey ratings were a lot higher for those environments," he cited. — Maxine Golding
MORE ARTICLES FROM THIS ISSUE:
Free Subscription to
MeetingMentor Online
Continue
About ConferenceDirect
ConferenceDirect is a global meetings solutions company offering site selection/contract negotiation, conference management, housing & registration services, mobile app technology and strategic meetings management solutions. It provides expertise to 4,400+ associations, corporations, and sporting authorities through our 400+ global associates. www.conferencedirect.com
About MeetingMentor
MeetingMentor, is a business journal for senior meeting planners that is distributed in print and digital editions to the clients, prospects, and associates of ConferenceDirect, which handles over 13,000 worldwide meetings, conventions, and incentives annually. www.meetingmentormag.com
Design by: Loewy Design