ConferenceDirect Solutions: Joy Cmiel
In Resolving Issues for Meeting Groups,
Persistence Pays off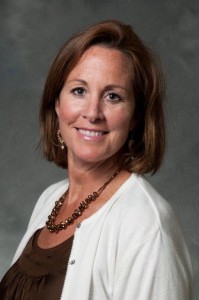 Food and beverage at her clients' meetings is not always within Joy Cmiel's portfolio of responsibilities. But that doesn't keep the director of global accounts at ConferenceDirect from becoming their "go to" person for advice, assistance and action, and a true advocate for their issues.
Example: One client turned to her when a $100,000 budget for a reception wouldn't cover much more than chips and salsa. All agreed to push the budget to $150,000. But when Cmiel saw little steaks served at the reception, she knew something went wrong. The bill came in at $175,000. She argued on behalf of the client, which had already increased its budget by 50 percent. "Ultimately, this was a $1.5 million piece of business," she said. "I insisted the hotel should eat the extra $25,000." The hotel, however, would only agree to split the difference, so the client paid $12,500. However, six months down the line, the hotel received a lead from Cmiel for another client, to whom she had expressed concerns about the property. That got the general manager's attention, and a $12,500 check was dispatched to Cmiel's original client.
Such persistence in support of her clients runs deep. Example: Another group decided to sign a contract without seeing the hotel. At a site visit, Cmiel was concerned that the property could not provide as much space for exhibits as it had maintained. That turned out to be the case, and the client lost projected exhibit revenue. Cmiel kept pushing for a credit in the run-up to the meeting. It took nine months, but the group ended up with a $30,000 F&B credit (which went right to the association's bottom line) going into what turned out to be one of the most successful meetings for the client.
The hospitality business is literally inside Cmiel's DNA. Her father was general manager of the Grand Hotel in Mackinac Island, Mich., and she spent many summers working in different operational areas. "I loved the business from the get-go," she said. She followed that up with hotel sales positions in Chicago, and those valuable experiences carry through in her work with ConferenceDirect clients.
Groups that are growing need her negotiating expertise more than ever as the seller's market maintains its strength and as she looks at venues for 2018, 2019 and 2020 dates. "It's hard to plan financially into the future when you're basing room blocks on history and you don't know how much a group is actually going to grow," she said.
Indeed, some of these growing meetings are having a hard time finding a hotel that can accommodate their space needs. Yet the decision to move to a convention center can be complex, difficult, and expensive. "You lose your leverage with the rooms-to-space ratio, while you're faced with additional room rental fees and room reset charges," she said.
As Cmiel looks at sites for five-to-seven years from now, "there is plenty of business right behind ours," she noted. So she follows a few important best practices:
• Multi-year agreements. These are the "best way to leverage savings" for her clients, particularly around Internet costs.
• Faster booking. "Gone are the days of holding space for six months," Cmiel said. She advises clients to be prepared to go on a site visit as soon as responses come in from requests for proposals.
• First offer, best offer. For the most part, hotels are making their best offer early on. Still, there's "always room for negotiation when we're face-to-face with vendors, and they know we're serious."
• Monitoring the block. She pays attention a lot earlier than previously — at least 90 days out — to spot booking trends.
• Contract vigilance. Hotels constantly change the wording in their contracts, so she puts to good use ongoing contract training she gets from ConferenceDirect.
• F&B budgeting. As they see food costs rise, clients always ask for F&B discounts. But "it's really hard for hotels to do that," Cmiel said. Instead, she urges clients to present their budgets so the hotel knows what it has to work with, and hotels to set realistic F&B minimums. "It has to be fair on both sides." — Maxine Golding
Free Subscription to
MeetingMentor Online
Continue
About ConferenceDirect
ConferenceDirect is a global meetings solutions company offering site selection/contract negotiation, conference management, housing & registration services, mobile app technology and strategic meetings management solutions. It provides expertise to 4,400+ associations, corporations, and sporting authorities through our 400+ global associates. www.conferencedirect.com
About MeetingMentor
MeetingMentor, is a business journal for senior meeting planners that is distributed in print and digital editions to the clients, prospects, and associates of ConferenceDirect, which handles over 13,000 worldwide meetings, conventions, and incentives annually. www.meetingmentormag.com
Design by: Loewy Design