ConferenceDirect Solutions: Cynthia Lydum
Creative Strategies Help Shave
Thousands of Dollars from Meeting Bids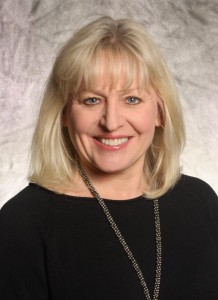 Knowing where to push during negotiations, especially in this strong seller's market, is a skill prized by the corporate clients of Cynthia Lydum, CMP. The ConferenceDirect global account executive can shave thousands of dollars from a meeting bid thanks to her experience in catering, convention services and sales director positions at hotels and a convention and visitors bureau.
Fast changes. Because the corporate world today is changing so fast, Lydum has to be on her toes constantly. Example: It's been a challenging year for her largest client, which was acquired by a much larger company. Needing to mesh its three large meetings with the new parent's corporate calendar, this client called on Lydum's deep negotiating skills. One meeting had to reschedule its program from October to January 2016. The city's convention center and booked hotels could have collected a cancellation fee. But it's a city she knows well, and where she has deep supplier relationships in place. As a result, she was able to spotlight what was attractive about the move: The group could confirm additional rooms over the new dates and move a reception to the headquarters hotel, adding to the strong food-and-beverage value of this business. Meanwhile, the group would take new dates in a softer period and open space at the city's convention center and booked hotels during a prime month. This enabled Lydum to renegotiate the contracts without penalty to the client.
She rescheduled another program for this client from May 2016 to March 2016 and relocated it to a city she knows well, again where she has solid supplier relationships in place. "There will be a lot of work on the client's part to get the meeting up-and-running in nine months, instead of a year," she explained. As for the original booking, the corporate client can apply 50 percent of the cancellation fee towards a new program.
Availability angst. The seller's market continues to pressure meeting groups. "Corporate meeting business is back," she said. "If you're not signing right away for premier destinations or cities, the dates will be gone." She knows, for example, that the rescheduled meeting for March 2016 will definitely be larger in 2017. "When you're bringing 2,500 attendees on peak, you'll have a hard time finding availability." While she encourages earlier booking, with so many changes in the corporate world, it's hard to get decision-makers to agree. She well understands why the idea of booking further out "causes them a lot of angst."
Job pressure. Corporate meeting planners easily identify how much support third-party intermediaries bring to their operations. But high-level stakeholders in their companies don't know the pressures planners and their small teams face or the amount of work on their plate. So Lydum makes sure to present her clients with regular reports that show just how many hours she's worked to deliver how many dollars in savings. Example: For two recent citywide corporate conventions, Lydum was able to leverage the size of the business, its short-term nature, and heavy F&B to negotiate complimentary meeting room rentals. "Getting the rental fees waived resulted in more than $100,000 in savings in each city," which she showed her client, who shared that concrete number up the corporate line.
Creative strategies. Lydum taps her "citywide" knowledge — in this case shuttle transportation — to bring strategic advantage to her clients. Example: One client had never used shuttle buses before, and her inclination was to have a seat for everyone coming to the convention center. Understanding how that meeting program runs and the flow of people, Lydum helped her client substantially decrease shuttle expenses — an almost 50 percent drop from the initial quote. "There is higher ridership the first day, which then decreases," she explained. "Also, people visiting new cities want to explore, so many will prefer to walk. Most shuttle companies try to sell to 80 percent capacity, when all you need is 40 percent."
Example: A client put on a 300-person meeting in a hotel without a room block. It began to outgrow the space and asked Lydum to help it negotiate with hotels, since "we didn't know what to do." Over three years, she was able to be strategic in her guidance and project conservative numbers that would not overcommit the client. And as the meeting took over all sleeping rooms and hotel space, she was equally creative in advising them to consider a high-end suburban hotel. The group didn't have to stay downtown when it could plan city outings, such as a night at a baseball game. The conference became a sell-out, so successful that its owner was able to sell the meeting to a larger organization. — Maxine Golding
MORE ARTICLES FROM THIS ISSUE:
Free Subscription to
MeetingMentor Online
Continue
About ConferenceDirect
ConferenceDirect is a global meetings solutions company offering site selection/contract negotiation, conference management, housing & registration services, mobile app technology and strategic meetings management solutions. It provides expertise to 4,400+ associations, corporations, and sporting authorities through our 400+ global associates. www.conferencedirect.com
About MeetingMentor
MeetingMentor, is a business journal for senior meeting planners that is distributed in print and digital editions to the clients, prospects, and associates of ConferenceDirect, which handles over 13,000 worldwide meetings, conventions, and incentives annually. www.meetingmentormag.com
Design by: Loewy Design