ConferenceDirect Solutions: Bill Goodman
Reaching and Engaging the Elusive Gen Y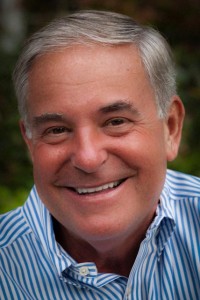 Face-to-face interaction just doesn't hold the same pride of place for Generation Y as it has with Baby Boomers and Generation X. And that looms as a major marketing challenge for many of Bill Goodman's clients, both association and corporation.
"Gen Y does business a different way," said the veteran of nearly 20 years with Hilton Hotels and four years as director of global accounts with ConferenceDirect. "They believe there's nothing you can tell them at the meeting that they can't find online. They don't need to pick up a phone to call you, and they don't need to get a brochure in the mail." Which makes for a total change in how Goodman's clients attempt to reach and engage this growing segment of their audience. Here's what they can do:
• Time away. Because Gen Yers are just starting families, they don't want to take business trips without bringing them along. So Goodman advises his clients to make meetings family- and partner-friendly. Example: A client meeting draws 9,000 attendees primarily for recertification. Gen Yers fight this, asking why they can't be tested online. In a strategic response, the association upended the conference schedule, from Tuesday-to-Friday to Thursday-to-Sunday. Attendance went up because everyone brought family or guests. "The key is to book hotels with a pool in family-friendly areas," Goodman explained.
He acknowledged that many companies believe family presence takes attendees "off-focus, but that is absolutely not true," he said. "If one attendee talks business one-on-one with an attendee from another town, their spouses talking is just another positive bond. Attendees say, 'If my spouse and kids had fun, I'm fine with the hours I spend working the meeting.'"
• Networking. Gen Yers question what face-to-face networking accomplishes, but "once they've done it, they are on our side 100 percent," he said. They want to pick up on business changes and opportunities not from speakers, but from their peers, face-to-face. That means meetings must allot more free time for networking, not less.
Often, a client's first response to this is, "I'm not paying for another cocktail party!" Goodman redirects the cost issue to the property: "Would you do an hour-or-two reception — beer and wine only — after the opening general session?" With the hotel's actual cost for F&B a third of its menu prices, he is actually asking a property to kick in just 1 percent of a meeting that's valued at $450,000. "To make this work, you have to know the total dollars of spend at this property," he emphasized. "Ancillary spend is key as it can amount to $100 per person per day in a major city. "
While Gen Y may be making life more difficult for his clients, what's really critical to the success of their meetings is relationships. The greater the knowledge exchange between client and property, the stronger the bond and the deeper the trust. "When a meeting books a property, you're really buying the back of the hotel — the people who will be handling the business," he said. "It could be the greatest facility, but if the people connection doesn't work, you're dead in the water." Indeed, if the chemistry isn't there, it's better to find that out before the meeting!
At the same time, those who are placing the meeting must create competition for that business. "It's too easy for properties to say they've got you because they're the only game in town," he cautioned. "It's up to us to show them that is not true." That often means forging new relationships.
Example: Because of its meeting's size, one association client returned to Property A year after year. When the association's new director raised the question of competition for the meeting business, Goodman was on the case. Another property showed it would jump through hoops to win the business, with the general manager and staff devoting a full day to host the client and answer any and all questions. Property A did not go the extra mile or two to cement the reasons why the client should remain faithful. "You would think they would go all out to hold the business," Goodman said. In the end, a $5 million meeting moved to the property willing to "bend over backwards for me," said his client — even though it represented a new relationship. — Maxine Golding
Free Subscription to
MeetingMentor Online
Continue
About ConferenceDirect
ConferenceDirect is a global meetings solutions company offering site selection/contract negotiation, conference management, housing & registration services, mobile app technology and strategic meetings management solutions. It provides expertise to 4,400+ associations, corporations, and sporting authorities through our 400+ global associates. www.conferencedirect.com
About MeetingMentor
MeetingMentor, is a business journal for senior meeting planners that is distributed in print and digital editions to the clients, prospects, and associates of ConferenceDirect, which handles over 13,000 worldwide meetings, conventions, and incentives annually. www.meetingmentormag.com
Design by: Loewy Design