ConferenceDirect Profile: Steve Pampinella and John Vanella
Value-engineering Every Step of a Meeting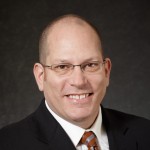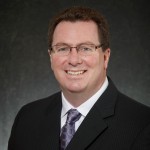 Steve Pampinella (far left) and John Vanella (left) make sure they push all of today's hot buttons at once — enhancing the bottomline, maximizing the environmental impact, achieving the desired results — to produce successful meetings. Every step they take for their clients revolves around "value engineering."
The vice presidents/team leaders, who brought their two-year-old partnership to ConferenceDirect in 2002, practice what they preach to corporations and associations. As they play to each other's strengths — Pampinella claims "John can write a contract better than anyone any day of the week," Vanella calls Steve "the most creative with events" — they effectively combine their deep experience and skill sets to deliver the best of both.
Even when one is the lead on an account, they immerse themselves in all aspects of every client's meeting: sourcing, logistics, exhibition production, conference development, and venue management. "It's as important to be able to consult on all different elements of the meeting as it is to help with simple sourcing," Vanella noted. They are comprehensive in their approach with both their clients and hotel and bureau partners.
Take the organization whose meeting agenda called for resetting audiovisual from one room to another, an expensive and time-intensive undertaking. By moving the meeting's team-building event to a different time and location, Pampinella and Vanella were able to free up the general session room to be repurposed. No additional audiovisual set-up was required, saving the client a cool $30,000.
Similarly, the pair came up with an idea that replaced a "money-driven" team-building concept with one that was "creative-driven." A competition in the vein of "A Minute to Win It" became the centerpiece of a dinner event, scoring "hugely" with the 200 participants and far outperforming previous sessions. "If we spent $100 on props, it was a lot," added Pampinella. And because it's such a good idea, the two are adapting it for a couple of other clients.
Call these best practices tasty sides to the meat and potatoes that Vanella and Pampinella dish up in negotiating significant concessions into hotel and convention center contracts. Free Internet, discounts on food and beverage, no added costs for using an outside audiovisual company, complimentary board breakfast or VIP reception — these are what they consistently deliver to clients. Such benefits go way beyond the flip charts, easels and suite upgrades of the past. "We're pushing the envelope on anything that impacts the bottomline," explained Vanella.
Ultimately, the best value for the location has risen to become meeting producers' top concern, and just behind it in importance is the end result. "In the past, evaluations would show that you had a great conference, and the next year you'd do this or not do that," said Pampinella. "Now, the evaluations must show movement or some specific outcome at the end of the meeting."
That's where value engineering makes its mark, especially for companies and non-profits that have chosen to pull back on the number of face-to-face events they produce. The two meeting professionals watched the deep recession hit a state association client whose membership traditionally comes from what are now financially strapped counties and municipalities, as well as a non-profit in the health care arena. As budgets were cut back, their members couldn't attend as many events. Yet, the meetings these organizations put on with the expertise of Pampinella and Vanella continued to retain their high value because of the certification, accreditation, and networking that members sorely needed. — Maxine Golding
Free Subscription to
MeetingMentor Online
Continue
About ConferenceDirect
ConferenceDirect is a global meetings solutions company offering site selection/contract negotiation, conference management, housing & registration services, mobile app technology and strategic meetings management solutions. It provides expertise to 4,400+ associations, corporations, and sporting authorities through our 400+ global associates. www.conferencedirect.com
About MeetingMentor
MeetingMentor, is a business journal for senior meeting planners that is distributed in print and digital editions to the clients, prospects, and associates of ConferenceDirect, which handles over 13,000 worldwide meetings, conventions, and incentives annually. www.meetingmentormag.com
Design by: Loewy Design