Don't Get Caught Short: Virtual Meetings Have Legal Concerns Too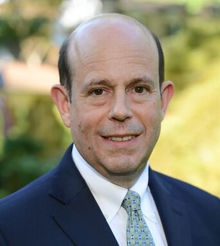 During the scramble to unplan an on-site meeting and convert it to a virtual event, like so many are doing as the coronavirus pandemic has made face-to-face events impossible for many to hold as planned, it's all too easy to overlook the fact that virtual meetings can bring legal liabilities as well. MeetingMentor asked industry attorney Joshua Grimes (pictured) with Grimes Law Offices in Philadelphia to walk through some of the essentials.
Ask attendees to agree to abide by the meeting organizer's rules. Just as they must for an on-site meeting, attendees must agree at the time of registration to follow the organization's virtual meeting rules. These can include a code of conduct that outlines what types of language are and are not permissible; what the limitations are around marketing in the online environment; and what conduct, such as using abusive or obscene language or harassing an attendee while participating in the virtual meeting, might cause them to be excluded.
Disclose any privacy policies during the registration process. For example, are attendees required to provide their email addresses and/or names to other attendees or meeting sponsors? Can they use an avatar or pseudonym instead? Also, be sure to include your privacy disclosures related to the European General Data Protection Regulation, as well as the California Consumer Privacy Act and any other relevant data privacy requirements.
Disclose how the virtual meeting will be used. Will it be recorded? Can the host organization use attendees' verbal or posted contributions for any other purpose after the meeting? Include a copyright sign-off in the registration materials that states that the copyright for anything attendees say or contribute in writing to the virtual meeting is transferred to the meeting host.
Ask attendees for a release of liability. The event host should ask attendees to release the host from liability if, for example, someone says something they later wish they hadn't. This is particularly important if the session is to be rebroadcast later.
Determine any restrictions presenters and speakers may have. For example, can their presentations be rebroadcast in the future? Can the host repost segments of their presentations on YouTube as part of a broader outreach? It's important to come to an agreement with presenters on how their presentations will be used in the future, as well as any copyright issues they may have.
Free Subscription to
MeetingMentor Online
Continue
About ConferenceDirect
ConferenceDirect is a global meetings solutions company offering site selection/contract negotiation, conference management, housing & registration services, mobile app technology and strategic meetings management solutions. It provides expertise to 4,400+ associations, corporations, and sporting authorities through our 400+ global associates. www.conferencedirect.com
About MeetingMentor
MeetingMentor, is a business journal for senior meeting planners that is distributed in print and digital editions to the clients, prospects, and associates of ConferenceDirect, which handles over 13,000 worldwide meetings, conventions, and incentives annually. www.meetingmentormag.com
Design by: Loewy Design