ConferenceDirect Solutions: Segi Desta
Best Meeting Practices From the Firing Line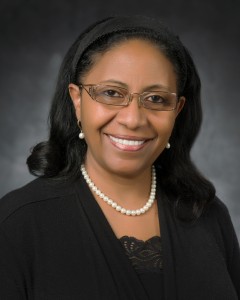 Compared with other meeting groups, faith-based organizations face a more daunting challenge in today's seller's market. While their large gatherings are attractive to venues, attendance is discretionary for their constituents. Those who come are often older, very rate conscious, and concerned with out-of-pocket expenses. That's where Segi Desta's creativity and deep skill-set come into play.
The vice president of global accounts at ConferenceDirect spent many years in management, sales and services in hotel and convention and visitor bureau settings. She learned from the firing line to focus on a meeting's "total picture" from all sides of the negotiating table. Here are a few of her best practices.
Early audiovisual negotiation. While Internet connectivity and bandwidth have become big issues for many groups, they are not so for Desta's clients. Audiovisual is their major sticking point, because their events require high-level production values. "This is where we have to be really creative and do a lot of work to find the hotel with the right in-house production company that can help us bring those costs down," she explained. And no longer does the audiovisual component come "after the fact." It is now an intrinsic part of the hotel negotiation.
Working the audit. Each client contract requires hotels to provide access to their records. With her registration list in hand, Desta matches the two on a daily basis. This ensures that the group gets full credit for all bookings outside the system. Avoiding attrition is one of the major benefits she brings to the table, and that begins with "a good contract in place with the right audit provisions, a reasonable percentage of allowable wash, and an accurate room block based on history." The other important item: solid tracking and analysis of the group's performance in different parts of the country.
Moving to tier one and big boxes. To date, using multiple hotels and the convention center in second-tier cities has worked well in providing Desta's groups with a diverse set of room rates. But as rates rise and transportation and convention center costs add up, that practice is "becoming more and more out of reach." For that reason, she is recommending that her clients pursue big-box hotels with a lot of inventory in tier-one cities. Despite the limitations that arise from a group's required dates, "we gain more leverage to negotiate with everything under one roof," she said. Example: One of her clients just finished a meeting with 4,000 room nights in a large hotel in a first-tier city, thanks to a "tremendous package." Now Desta's group is looking at the same brand in other cities for meetings with similar requirements in the next two years.
Multi-year contracts. These are becoming vital tools for Desta. Not only do clients know what to expect for their budgets, the contracts provide rate protection, as well as scheduled and conditional room block reductions. Example: One client signed a five-year contract with a specific brand in multiple cities. It guarantees the rate for each year and allows the group to reduce its room block without penalty a year out and with no rate change.
Adding value. The annual meeting of one of Desta's clients draws up to 3,500 in attendance, and between 700 and 900 on peak. Although the group doesn't usually contract much food and beverage, Desta knows that added value can lower room rates. So she is helping the group focus on attracting more sponsors for program components and F&B, as a way to "bring other dollars into the pot." The group is also adding to the equation the outreach mission it conducts during the meeting, with the destination city contributing funds to the project.
Searching for seasonality. Desta's client groups are locked in by organizational requirements to meet in the summer months. While that means less flexibility with dates, it's an opportunity to find destinations eager for groups at that seasonal time of year. Their pattern as well is appealing to hotels and helps in the negotiation — typically Monday to Friday, with 30 to 40 percent checking in on Sunday.
Longer booking window. To ensure the best pricing and concession package, Desta has encouraged her customers to start looking at and booking destinations farther ahead than they have traditionally (just one year out for some conferences). Now, they are contracting five to six years pre-event, "which has been very successful for us." — Maxine Golding
Free Subscription to
MeetingMentor Online
Continue
About ConferenceDirect
ConferenceDirect is a global meetings solutions company offering site selection/contract negotiation, conference management, housing & registration services, mobile app technology and strategic meetings management solutions. It provides expertise to 4,400+ associations, corporations, and sporting authorities through our 400+ global associates. www.conferencedirect.com
About MeetingMentor
MeetingMentor, is a business journal for senior meeting planners that is distributed in print and digital editions to the clients, prospects, and associates of ConferenceDirect, which handles over 13,000 worldwide meetings, conventions, and incentives annually. www.meetingmentormag.com
Design by: Loewy Design