ConferenceDirect Profile: Peter Green
Convention Bureau Relationship Preserves Group's Rate Integrity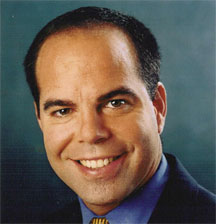 The chain of events began with an innocent request.
"Months before the meeting, an association member asked if the convention rate could be offered for an extended stay beyond the contracted dates of the meeting," recounted Peter Green, vice president of global accounts for ConferenceDirect.
It wasn't a big issue…until Green realized that the room rate the guest was quoted was $150, well below the $204 rate that had been negotiated for the meeting.
Alarms went off in Green's head. And ConferenceDirect took swift action.
"The event involved three hotels and a convention center with room reservations coordinated by the convention bureau's housing service," said Green. "As it turned out, an incorrect rate had been entered into the bureau's housing system." By the time it was discovered, 250 attendees accounting for more than 900 room nights had been registered. The revenue shortfall: more than $50,000.
Working with the hotels, the bureau quickly accepted responsibility and offered to call each guest apologizing for their error and correcting the rate. But neither the association nor ConferenceDirect felt this was acceptable and pushed the bureau to honor the incorrect rate quoted.
"In the difficult times we're in," said Green, "that would have meant an additional charge of more than $50 per attendee. Plus, the appearance of what could be construed as a 'bait and switch' situation made the offer unacceptable.
"When I was on property," noted Green, who held various positions with Hilton and Loews hotels and the San Jose CVB before joining ConferenceDirect in 2003, "we always honored the quoted rate, even if a mistake was made. In this situation, that was the only acceptable resolution."
The error led to a long back-and-forth, with the convention bureau ultimately absorbing the lost revenue and making everyone "whole" — the hotel, the sponsoring association, and all the members who had already registered and were quoted the incorrect rate. "It was a costly mistake for the CVB," said Green, but the right thing ultimately was done. "One factor in the resolution was the fact that ConferenceDirect does a lot of business in the city. Our reputation and the amount of future business on the books helped convince the CVB that this resolution was in the best interest of all parties involved." — Peter Shure
MORE ARTICLES FROM THIS ISSUE:
Free Subscription to
MeetingMentor Online
Continue
About ConferenceDirect
ConferenceDirect is a global meetings solutions company offering site selection/contract negotiation, conference management, housing & registration services, mobile app technology and strategic meetings management solutions. It provides expertise to 4,400+ associations, corporations, and sporting authorities through our 400+ global associates. www.conferencedirect.com
About MeetingMentor
MeetingMentor, is a business journal for senior meeting planners that is distributed in print and digital editions to the clients, prospects, and associates of ConferenceDirect, which handles over 13,000 worldwide meetings, conventions, and incentives annually. www.meetingmentormag.com
Design by: Loewy Design