ConferenceDirect Solutions: Deborah Psioda
Finding Concessions and Savings
Among 'Soft and Hard Dollars'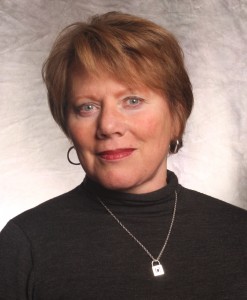 The "pain points" in 2012 for Deborah Psioda's clients — making budget and fulfilling contractual obligations — aren't going away anytime soon in this slow-moving economy. So ConferenceDirect's vice president of global accounts is constantly searching for ways to manage meeting costs that retain more money for the associations and corporations she services. Staying stagnant or losing money is not an option.
That's where Psioda's deep industry experience kicks in. She knows what hotels and their brands and owners are looking for, and can counsel clients on where to find concessions and savings among the "soft and hard dollars."
It's critical to cover all the bases by asking a series of ongoing questions:
— Do the room rates for a meeting years away line up with those in comparable properties in that city? Example: One of Psioda's groups signed a new contract with a property that starts in 2015. Every year until the meeting she is closely monitoring performance. Should the group lose some funding support or sponsorships, or pick-up slows, she can give plenty of advance notice and formulate the best options with the host hotel.
— What other groups are booked over the same time period and what are they paying? Example: A citywide meeting will likely keep Psioda's group from finding lower rates elsewhere within that destination. "You don't want your client's rates too high that they don't get the pick-up," Psioda noted. "That sets up everyone for failure."
— What can the convention bureau offer the group that will result in cost savings? Example: The New Orleans Convention & Visitors Bureau provided coupon booklets with discounts to restaurants and activity venues for one of Psioda's clients. "Bringing money back to attendees is as good as bringing money back to the organization," she said.
— What concessions really matter to the group? Extra suite upgrades may not float a group's boat, but complimentary Internet might. Example: Psioda aims for the lowest food and beverage minimum she can get and won't pay a service fee in addition to the gratuity charge for food functions for 25 people or fewer. She will also ask for a percentage back to the group if it spends more on food and beverage than contracted. She makes sure to know what her groups value — and what those concessions cost the hotel — as she strategizes the negotiation process.
— Is the hotel willing to re-open a contract and add $5 to the room rate that is returned as a rebate?
— Will the hotel continue to honor the rate right up to the meeting's start, as long as there is availability?
"While I try to get more than the client wants, I know when a hotel is getting close to drawing the line in the sand," she acknowledged. After the negotiations, "I'd like them to say about me, 'She deals fairly while looking out for the best deal for her client.'"
It's just as important after the meeting to question the decisions that were made:
— What turned out to be the best and worst components of the event and why?
— What does the post-con reveal that needs fixing?
— What billing issues emerged, and how can they be avoided in the future? That's why daily reviews are so important, Psioda noted.
— What did attendees say about their experience, the site, cost, activities, and city that can be used to improve the next meeting?
— What future contractual arrangements can be improved? Example: If a group works with a decorator, Psioda will suggest that her client consider adding a year to a new or existing contract in exchange for cost savings that start immediately the first year out.
The key for Psioda is to get all the parties to work together in a fluid partnership so that everyone wins — client, attendee and hotel. "I want my client to be standing by the registration desk and have member after member throw their arms around my client and say, 'This is the best meeting I ever attended!' Any solutions I provide that are part of that will make me feel fantastic and deepen the relationship." — Maxine Golding
Free Subscription to
MeetingMentor Online
Continue
About ConferenceDirect
ConferenceDirect is a global meetings solutions company offering site selection/contract negotiation, conference management, housing & registration services, mobile app technology and strategic meetings management solutions. It provides expertise to 4,400+ associations, corporations, and sporting authorities through our 400+ global associates. www.conferencedirect.com
About MeetingMentor
MeetingMentor, is a business journal for senior meeting planners that is distributed in print and digital editions to the clients, prospects, and associates of ConferenceDirect, which handles over 13,000 worldwide meetings, conventions, and incentives annually. www.meetingmentormag.com
Design by: Loewy Design