ConferenceDirect Solutions
Take a Proactive Approach in 'Uncertain' Times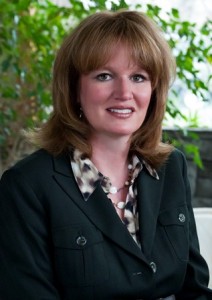 Despite an improving climate for meetings, uncertainty — especially around attendance — still rules the day for many corporations and organizations. Melissa Ronacher, though, has a workaround for her concerned clients.
"We make sure to include very specific room block review clauses in contracts," said the vice president of global accounts at ConferenceDirect. These give her clients the flexibility they need as their numbers move up or down.
She has definitely seen conferences this year maneuver in both directions: a 4,000-attendee association event grew 40 percent, while a corporate conference fell short. "What's important is to be able to have the necessary conversations with hotels so that we can effectively pinpoint where attendance will end up," she noted.
Her operative word is "proactive." Clients are formulating more aggressive plans to target their prospective attendees sooner and more frequently, expanding telemarketing and e-marketing efforts. Topics, content, and speakers are more important than ever to attendance development, especially for corporate clients whose events compete with other industry conferences. A captivating keynote speaker can be the difference in drawing an attendee to choose one medical conference over another, for example, where in the past that attendee would go to all the conferences in a particular specialty.
As a "trusted advisor," Ronacher takes a strategic approach to upfront planning and negotiation in some key areas:
Promote booking in the block as a "positive." Neighboring hotels continue to offer better rates online than those contracted within booking blocks. Rather than penalize attendees who don't stay within the block by charging a "higher" registration cost, she advised taking a more positive approach and rewarding people who stay within the block with a "discount."
"Different organizations respond better or worse to a penalty or reward," Ronacher said. "What is important is to talk with clients about those items upfront and very early on so that we know what we're up against and have a plan in place. You don't want to have to scramble." One option might be to raise the negotiated food and beverage minimum in order to replace a shortage in room revenue for a hotel.
Watch closely for increases in hotel service charges. These are starting to creep into hotel bids, but there are creative workarounds without raising red flags. In some instances, when hotels must quote a 24 percent service charge, they can rebate 2 percent back to the master account. "These rebates become handy ways to offset increases in other areas," she noted.
Room rental charges are also coming back in an "aggressive way" Ronacher hasn't seen in quite a while. But she tells hotels that "to be considered for this opportunity, no room rental is to be charged" if any food at all is served. "It's just a sign of hotels' confidence as rates move up," she added. She is seeing hotels hold tight with their final offer for the first time in three years.
Analyze "heavy-dollar" fees. From the Internet to labor, organizations need to know what they've paid in previous years, so that they can effectively negotiate, lock in fees early and finalize them in the contract. Following this approach, Ronacher saved a client at least 30 percent on Internet fees. She recommends that you start by asking for complimentary Internet in the guest rooms and meeting space, since some hotels are more flexible than others. "We know the profit margin is very high in this area, and a lot of times people are blind-sided by these fees," she noted. "We determined what we would spend based on last year's bill, and the hotel agreed to that amount because it wanted our business." The client then was free to "focus on the more important details of their conference."
Make sure audits are included in room block review clauses. "These have been key to keeping people out of trouble the past two years, and will be equally important going forward," she advised.
Stay focused on the bottom line. The recession's impact lingers on. Corporate clients remain very conservative, with meeting planners and purchasing managers seeking ways to save money. "When corporate profits were up during pre-recession times, clients were not given as stringent meeting budgets to adhere to," Ronacher said. "Now, clients are more open to alternate destinations, so long as they are attractive, and airlift is doable." — Maxine Golding
Free Subscription to
MeetingMentor Online
Continue
About ConferenceDirect
ConferenceDirect is a global meetings solutions company offering site selection/contract negotiation, conference management, housing & registration services, mobile app technology and strategic meetings management solutions. It provides expertise to 4,400+ associations, corporations, and sporting authorities through our 400+ global associates. www.conferencedirect.com
About MeetingMentor
MeetingMentor, is a business journal for senior meeting planners that is distributed in print and digital editions to the clients, prospects, and associates of ConferenceDirect, which handles over 13,000 worldwide meetings, conventions, and incentives annually. www.meetingmentormag.com
Design by: Loewy Design