ConferenceDirect Solutions: Fred Mitzner
Leverage History, Value and Bundling Power
To Negotiate Around 'Unknowns'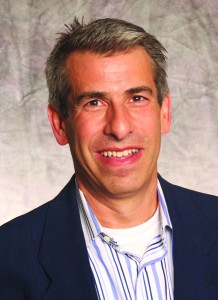 Accurate history is so important as Fred Mitzner negotiates for clients that his team tracks meetings data weekly. If rates are dipping below what was negotiated, he immediately raises alerts with the hotel salesperson. The detailed information also elevates the level of customer service he provides. Generally, he will track 30 weeks of pick-up plus audited numbers for in and out of the block, and that gives him the best knowledge at hand for negotiating future meetings.
This is just one critical tool in the senior vice president's arsenal, gathered over the past decade at ConferenceDirect and a combined 18 years of hotel sales for Hilton and Marriott. He's nurtured long-term relationships as he has developed deep expertise, and both help him bypass what he calls "fires" in the road to a successful meeting.
Maneuvering the block. When negotiating a large convention of 5,000 rooms on peak in a midwestern city for a large association customer, Mitzner was able to book the downtown hotels inexpensively several years ahead of the meeting dates. However, the suburban hotels he needed in the block wouldn't confirm pricing more than a year out. By then, their rates were $20 or $30 higher than the hotels connected to the convention center. That's when Mitzner circled back to his partnerships with the destination convention bureau and the national hotel sales teams. "If you want us to come back," he told the CVB, "we can't be held hostage." Meanwhile, he countered the suburban hotels' thought process that they would sell out even if they were outside the official block. "The meeting's true peak night was Friday night," he told them. "You won't sell out Thursday and Saturday, so wouldn't maximize your revenue over all convention dates."
It also helps that Mitzner requires hotels in the block to shut down all discounts on online travel agencies for the meeting dates 12 months out, and insists on a "no rate lower" clause in the contract.
Negotiating the unknown. Mitzner books a health care association's large meeting between four and five years out. But its funding each year is dependent on which of the major political parties is in position of control at the time of the meeting. With that knowledge uncertain, he leverages the value of 7,000 room nights by contracting "no cancellation and no attrition" at hotels in the block. That considerably lessens the chance of a costly surprise. Sometimes, however, compromise is necessary. Recently, all but two hotels in the block accepted the terms, and he agreed to cancellation fees at those overflow hotels. "The meeting couldn't risk not having the needed overflow space," he explained.
Bundling power. Mitzner managed to bring four related associations under a single master contract for their co-located (but separate) meetings. He works first on their individual needs — for example, one hosts a board meeting while another runs a fundraising dinner that provides about 70 percent of annual income. Their costs would be much higher if they each negotiated independently. Mitzner maximizes the cost savings for each as he bundles all their needs, while managing to maintain individuality for each association.
No bad news. Despite razor-sharp focus on preparation, even Mitzner can be surprised when a hotel doesn't perform to expectations. This happened when a very large technology association meeting was forced to reschedule its program, resulting in a conflict with contracted dates for Mitzner's pharmaceutical association client. "Although the property acknowledged that it knew a year in advance that we wouldn't have our space," he noted, "they didn't 'fess up until three months out. Everything became very stressful and difficult," particularly because of a very high-profile and high-priced general session speaker.
While it's rare for properties to knowingly not share such information, "they should have come to us at the time, when we could have rescheduled the speaker and created a much better situation than go through this three months out," Mitzner added. "We had all these strategies and presets, but still the rooms that were promised weren't there on meeting day, and the hotel didn't push the group out." In the end, he succeeded in negotiating a large settlement for the client, and he and the client are going through a more rigorous process in booking this annual. "Putting off bad news," he said, "just makes everything so much worse." — Maxine Golding
Free Subscription to
MeetingMentor Online
Continue
About ConferenceDirect
ConferenceDirect is a global meetings solutions company offering site selection/contract negotiation, conference management, housing & registration services, mobile app technology and strategic meetings management solutions. It provides expertise to 4,400+ associations, corporations, and sporting authorities through our 400+ global associates. www.conferencedirect.com
About MeetingMentor
MeetingMentor, is a business journal for senior meeting planners that is distributed in print and digital editions to the clients, prospects, and associates of ConferenceDirect, which handles over 13,000 worldwide meetings, conventions, and incentives annually. www.meetingmentormag.com
Design by: Loewy Design